Meet the Burrowers: NEW from summer 2018
Come and meet our cute Burrowing Owls, new residents at the Hawk Conservancy Trust. You can get up close and find out all about these small, long legged owls from the prairies and grasslands of North and South America.
Intrepid visitors are invited into a tunnel running through the aviary of the Burrowing Owls. From this tunnel you can peep through cleverly cut peep holes to watch the Burrowing Owls in their aviary, which is designed to replicate their natural habitat. The natural habitat of a Burrowing Owl is the prairie and you will see how our owls are completely at home here. The tunnel provides a sense of how the owls live, and will also display information about the owls and their daily habits.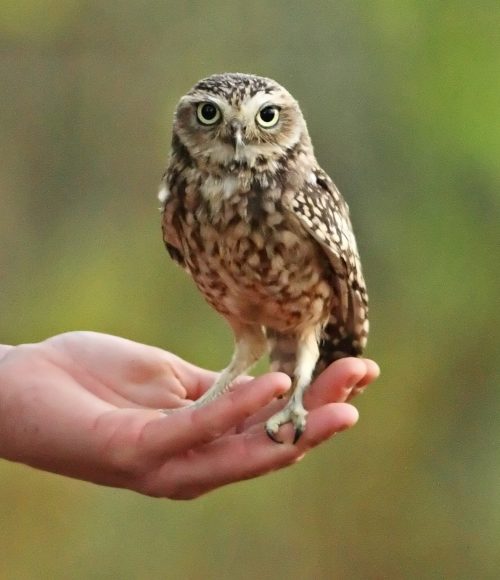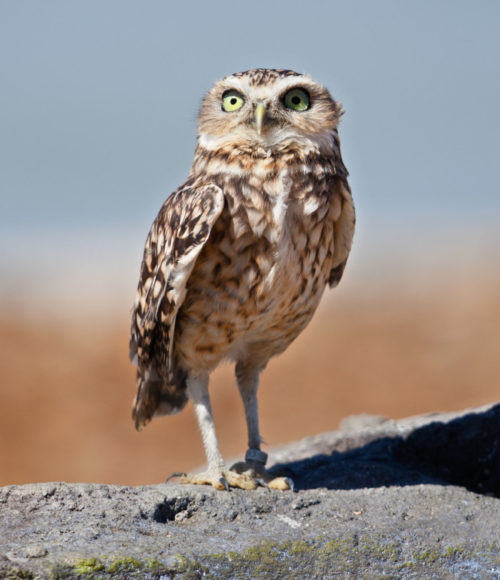 VIP Encounters
Get even closer to the owls with our VIP Meet the Burrowers Experience. Guests will be invited into the 'burrow' and an expert member of our team will tell them all about the life, habits and habitat of Burrowing Owls whilst encouraging the owls to move freely amongst the guests. Hang on to your hats as the owls can fly very close and sometimes are daring enough to land on a visitor's head – be prepared for unexpected encounters. The VIP experience takes place every day at 12.15pm.
£19.50 per person and can be pre-booked or booked on the day subject to availability via our shop or online. Normal admission fees apply.