Work experience with birds of prey
Each year, the Hawk Conservancy Trust offers opportunities for students (16+) seeking work experience placements. In order to ensure that students gain the maximum benefit from these placements, we only offer a limited number of placements, and these are all for a minimum period of two weeks.
Work experience placements have been developed to extend the range of educational activities the Trust offers, as well as to give students an opportunity to gain a better understanding of our work, to become helpful work colleagues and to gain confidence and experience with identifying and caring for birds of prey.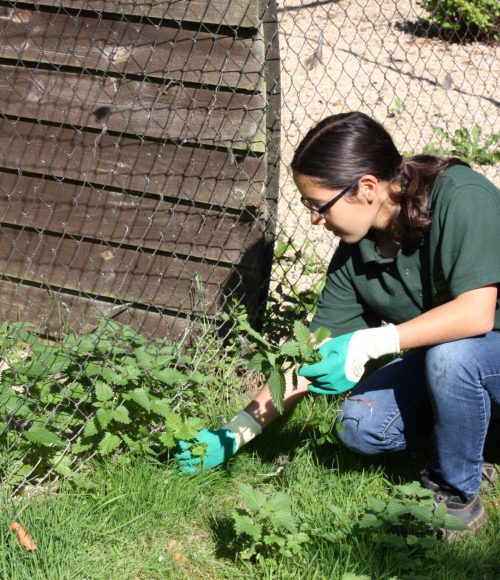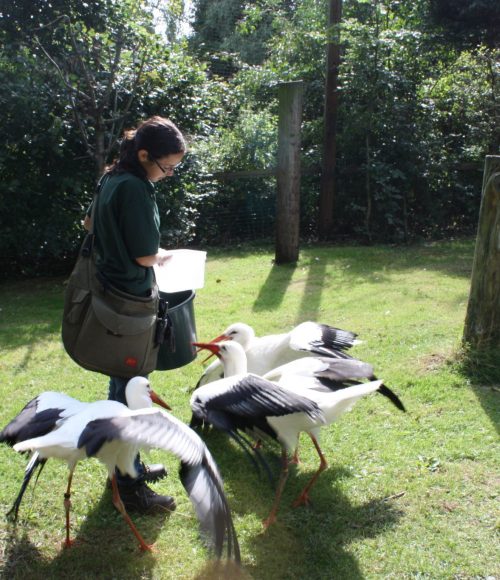 Successful applicants can expect to get involved with a wide range of tasks during their placement that will give them a broad view of a bird of prey conservation charity and visitor attraction.
You will have the opportunity to be involved in:
Husbandry work such as cleaning aviaries, bays and water bowls.
Everyday maintenance tasks such as raking leaves, cutting grass, sweeping paths and litter picking.
You will be taught:
The basics of bird handling.
You may be asked to help with preparation of food for the flying demonstrations.
Other involvement offered will be:
Spending time in the National Bird of Prey Hospital™.
Gate duty for the demonstrations.
You will be able to handle birds for a very limited amount of time during your placement and this will only be completed under staff supervision.
Frequently Asked Questions
How do I apply?
Please fill in the application form below at least 8 to 10 months in advance of your required placement date due to the popularity of our placements.
When applying, please be aware that we look for a genuine interest in the Hawk Conservancy Trust and our work and this is more important than previous experience with birds of prey.
What happens next?
Once you have submitted your application, we will be in touch and, if successful, we will invite you for a short interview.
If you are successful at the interview stage you will be offered a selection of available dates for you to book your placement in. Placements are available between February and mid-December.
What will be expected of me?
As a visitor attraction, we expect all students, staff and volunteers to maintain a professional standard of behaviour at all times.
The minimum placement duration is two weeks and is open to students aged 16+.
You will be expected to work 8:30am-5:30pm, Monday-Friday for the duration of your placement.
A t-shirt and jumper will be provided. You will need sensible footwear for outdoor use (such as walking boots) and hard-wearing black or brown trousers or shorts.