Let us bring nature into your virtual classroom!
Why not let us lead a classroom session? We want to offer the chance to bring some of those experiences and learning into the virtual classroom.
We are offering to hold 45-minute, fun, interactive and educational sessions led by an inspirational and knowledgeable member of our team, for just £50 per session.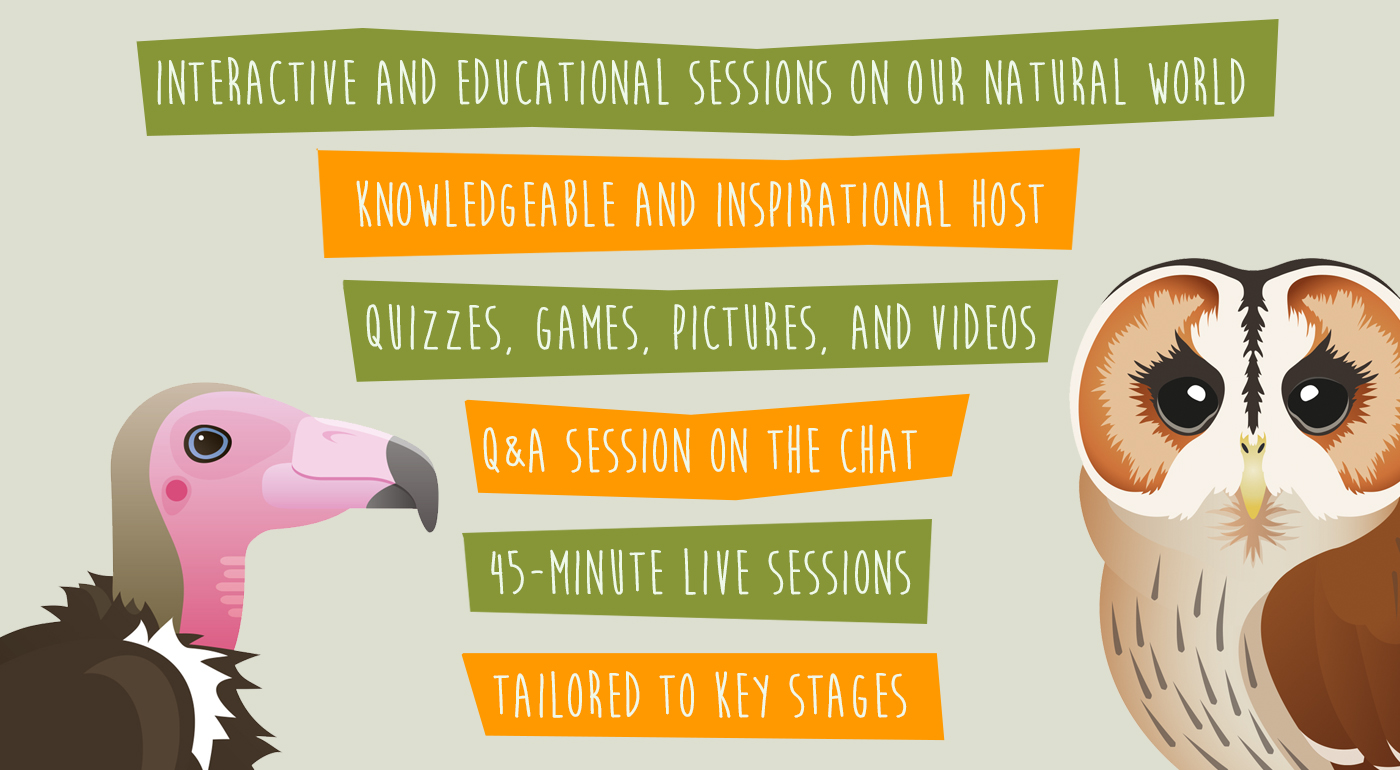 Enquire today
If you are interested in finding out more or booking one of our on-site school workshops, please get in touch using the below form.
Guardians of the Meadow Appeal
While we've got you, we also wanted to let you know about our 'Guardians of the Meadow' fundraising appeal.  Reg's Wildflower Meadow is a seven-acre wildflower meadow that is an integral part of the Trust and hosts a wide diversity of wildlife. It is not only the place where we fly our birds but also home to some amazing species of flora and fauna. To celebrate and share this milestone, we focused our appeal on the meadow.
We would like to invite your school to help fundraise for us and become a Guardian of our Meadow. It will help to secure the future of the Hawk Conservancy Trust and allow us to continue to educate many thousands of children in the future, as we have done over our 56-year history.
If your school would like to become a Guardian, you will receive a certificate and the school's name will be presented on a special sign, located at the Trust. It costs £100 per section (there are six in total, each named after a flower) and the Guardianship lasts for five years. As a Guardian, you will be helping to preserve the future of the Trust for your pupils for generations to come. Your support will be greatly appreciated!