Winner of IVAD Creative Competition announced!
As part of our International Vulture Awareness Day celebrations we invited you to take part in our Creative Competition.
We were extremely impressed with the quality of the entries we received and we are very pleased to announce that this year's winners are Xanthe Symington (junior category) for her wonderful vulture diorama 'The Sacred Watcher', and Chloe Byrne for her lovely needle felt Griffon Vulture bag 'Flying High'. They have each won the adoption of a White-backed Vulture for a year, as well as being invited to the Trust to meet a vulture!
The Sacred Watcher
by Xanthe Symington, age 10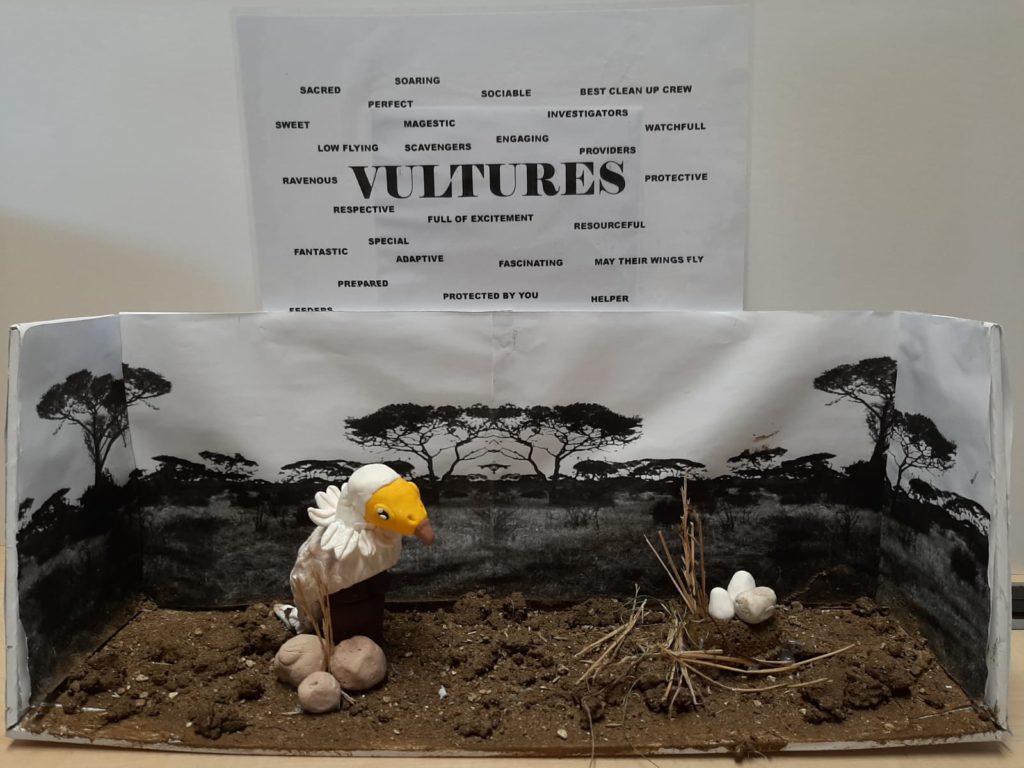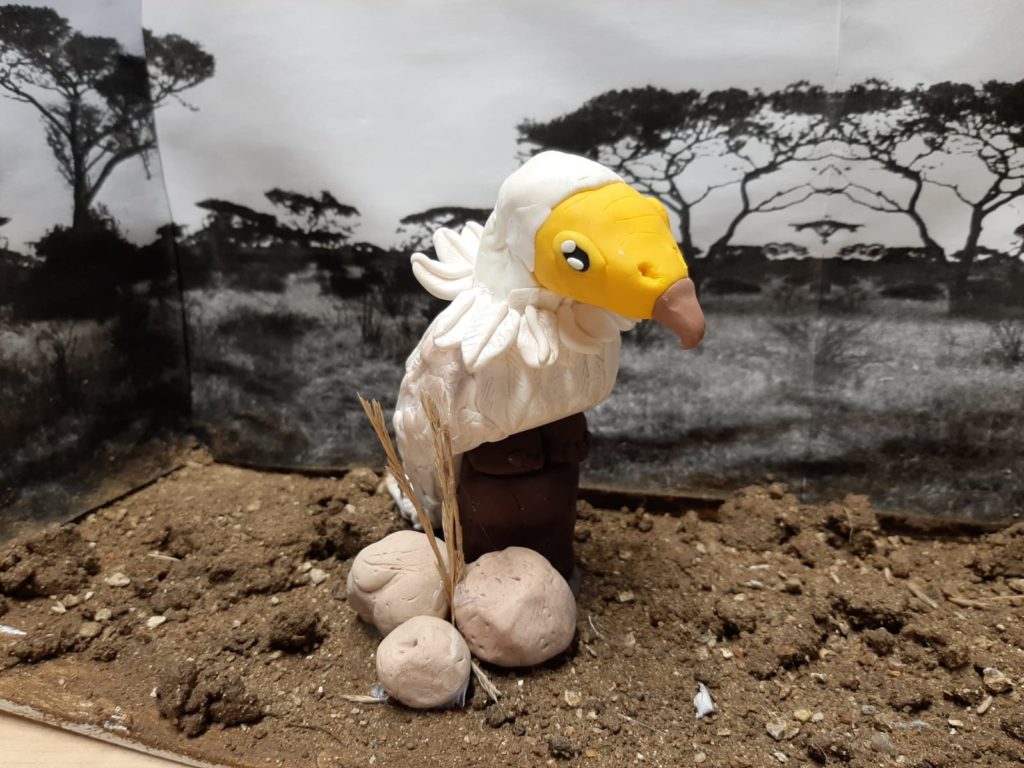 Flying High
by Chloe Byrne