25 years of Reg's Wildflower Meadow
April 2020 marked the 25th anniversary of the official opening of Reg's Wildflower Meadow, a special place of great value and importance to our team, our visitors and also our local environment. We've caught up with Trust Founder and Life President, Ashley Smith, to find out more about the history of this special place: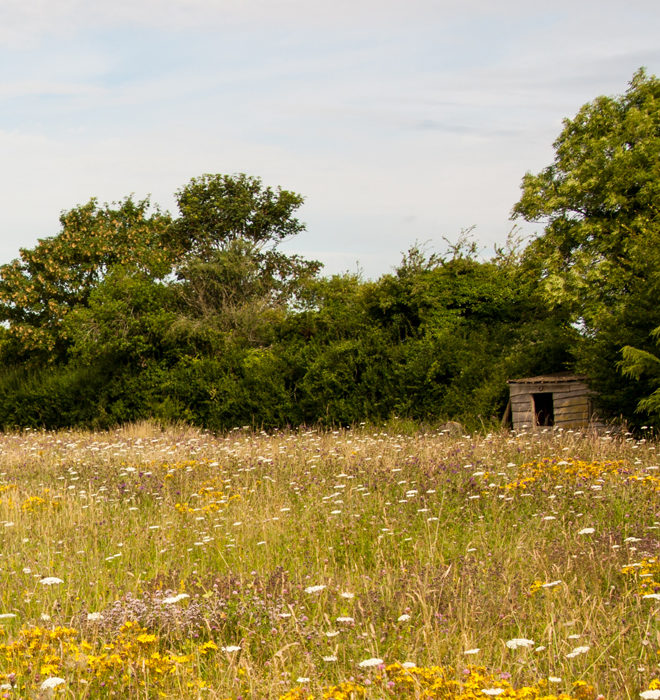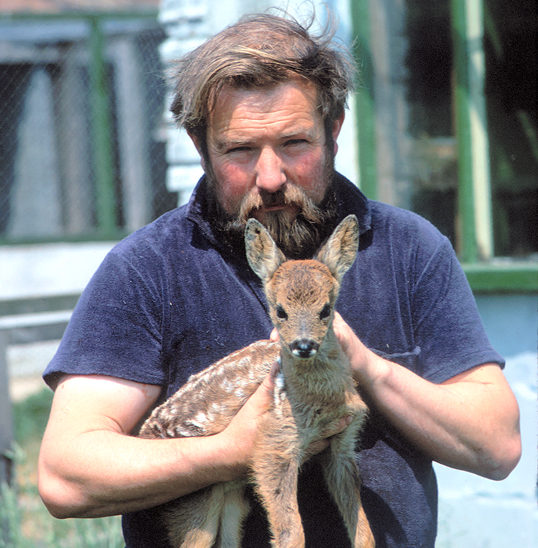 "The site on which Reg's Wildflower Meadow sits today was originally purchased in the autumn of 1994 and was formally farmland that bordered onto the Trust. It was a special place for us, because many of the birds of prey that took part in the displays in those early days loved to fly there. Often the birds would leave what is now the Savannah Arena and fly up to the field and over the hedge, and then soar in the adjacent valley. I would rush up to our boundary and watch them through a hole in the hedge wishing that our visitors could also enjoy the spectacle that I was witnessing, especially as they had all paid to get in! When the land came onto the market, as a family we pooled our resources so that we could take part in the bidding process to purchase the land. One of my Dad's biggest regrets in life was that the family had sold some of the land from the farm to enable them to raise funds to open Weyhill Wildlife Park in the 1960's, and this was a chance to redress this decision.
During this period of time my Dad, Reg, had become very ill and he knew he did not have long to live; however, he was thrilled to hear that we had been successful in the purchase of the field. He always used to say, 'A man who has land has wealth'. Just a short time later he passed away.
After his funeral my brother Martin and I we were chatting with our mum Hilary in her kitchen and were discussing what we could do to commemorate his life. We knew one of his favourite quotes from his farming days was "live your life as if you die tomorrow and farm your land as if you live forever" and this, coupled with the fact that he had always had a passion for wildflowers, started the idea of creating a wildflower meadow. Dad had owned a book called The Diary of an Edwardian Lady which he would take with him on the very rare days he had away from the park and would visit the Marlborough downs to study wildflowers. We decided that our new purchase would become Reg's Meadow a field covered with chalk downland flowers and grasses and all that accompany them.
The seed arrived late one evening when all the staff had gone home, and I had to say to the lorry driver there was only me to unload it. Where upon he said not to worry and handed me two sacks the size of pillowcases! This was duly planted, and we excitedly awaited our first wildflowers, only to be rewarded with a field of thousands of enormous Musk thistles, which had to be removed before they seeded. They had grown so big due to the residue of nitrogen in the field and it took seven years of managing the meadow to allow the ground to become poorer and create a perfect habitat for the wildflowers to thrive.
At Easter in 1995, Reg's Meadow was officially opened by TV and radio presenter Sarah Kennedy. Over the years, the meadow has slowly evolved into the wonderful habitat you see today with a huge range of native flowers and grasses, as well as pyramidal orchids which caused great excitement when they first appeared. We would also come to plant a new hedgerow on the southern boundary, build two bird watching hides, and move underground an electricity cable that spanned the width of the meadow for the safety of the birds. We later built new tiered seating for the arena so that visitors could watch the new Valley of the Eagles' display.
It has also been the release site of many injured birds rehabilitated from the hospital and gave us the opportunity to re-introduce Red Kites back into the Cholderton Valley, where they had not been seen in over 200 years. Nest boxes with live camera links have given many visitors the opportunity to watch many clutches of Kestrel chicks fledge into the wild and it has also become the site of our daily Heron and wild raptor feed.
None of this could have been achieved without the help of our many friends and members of the Hawk Conservancy Trust, who spent many hours ragwort-pulling, grass-cutting, hay-making and monitoring the flowers and wildlife found there. A huge thank you must go to Michael and Christine Bolger who so kindly financed the purchase of the original wildflower seeds for the meadow. Michael later became one of the first Trustees when the Trust became a charity in 2004.
By my calculations, well over a million people have walked or enjoyed a tractor ride through Reg's Meadow and enjoyed all it has to give. Indeed, some have felt so inspired that they have created their own, something I think Dad would have been very pleased with.
I am reminded of Alan Shipway a local farmer and good friend, who helped look after the maintenance of the meadow for many years , who once told me "It was a very good investment to buy that field young Ash" when I asked him why he said, "Well land is still cheaper to buy than carpet per square foot and let's face it taint gonna blow away"! Wise words indeed."
Ashley Smith
Trust Founder and Life President