How are birds named?
All living species have a common name and a scientific name, but what's the purpose of the scientific name?
It may seem obvious that when a species is first discovered, it is given a 'scientific name' and placed within a global taxonomy. However, how this name is arrived upon, can be somewhat more complicated. The value of this standardised naming system is that everyone, no matter which area or country they are from, or which language they speak, can understand exactly which species is being referred to. For example, a 'Robin' in Europe (Erithacus rubecula) is a very different bird to a 'Robin' in North America (Turdus migratorius).
Did you know?
This system of naming species is called binomial nomenclature, and was developed in the 18th century by Swedish botanist Carl Linnaeus, building on work by Swiss botanist Gaspard Bauhin in the 17th century. Under this system, all species names were reduced to two words: the first being the 'generic' name, or genus, and the second, the 'trivial' or 'specific' name, denoting the species.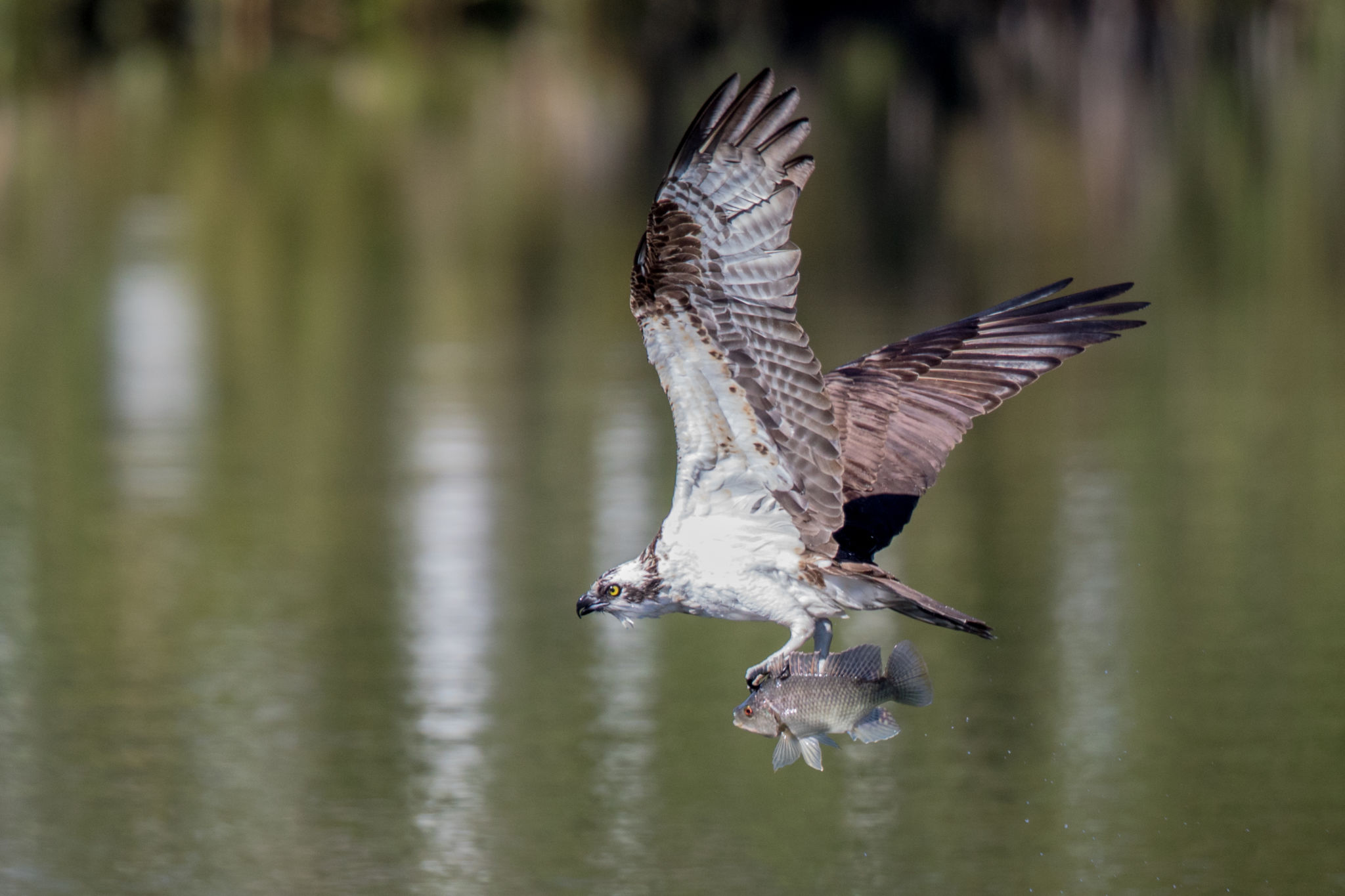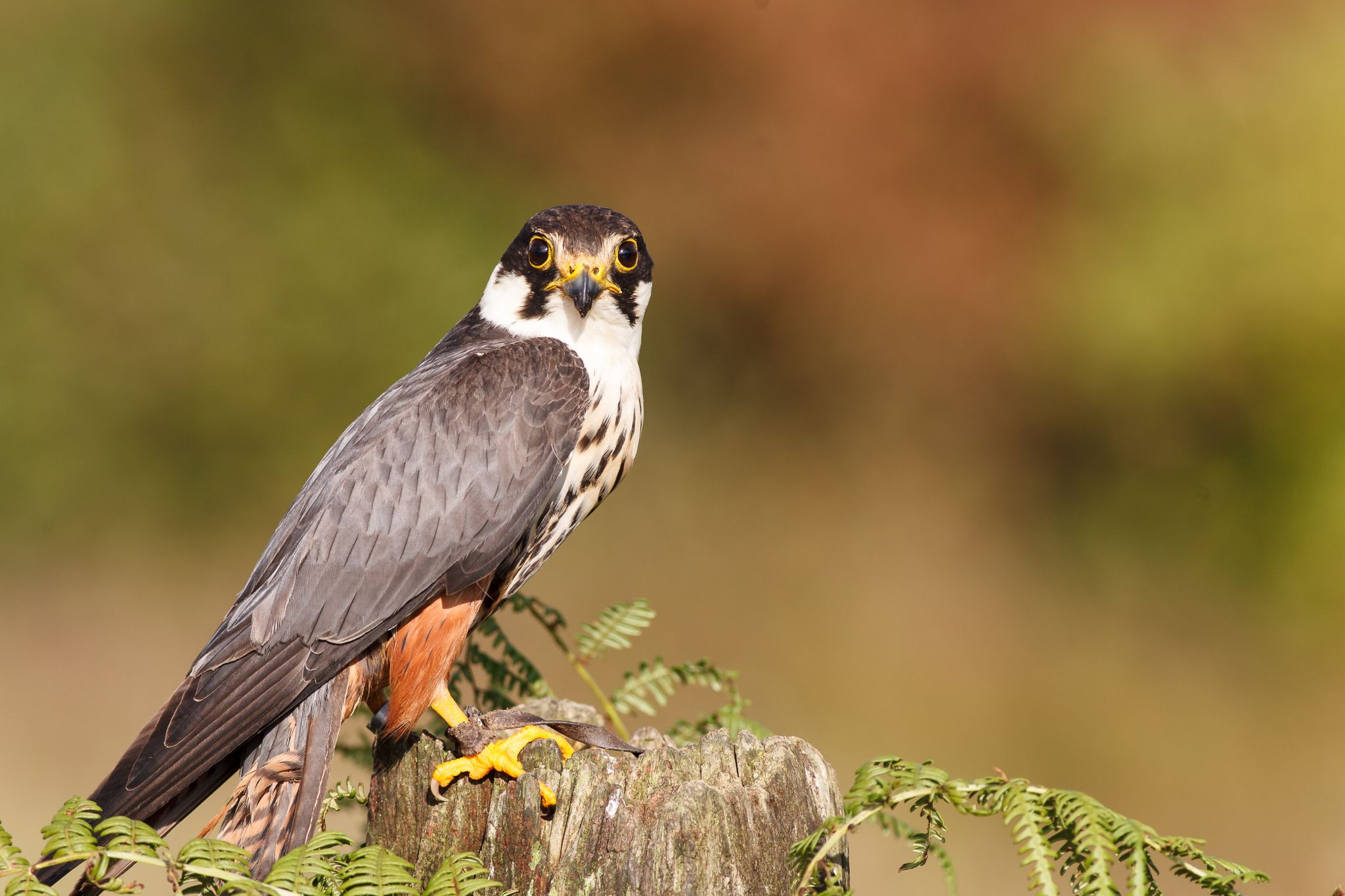 For animals, there are a number of key rules to follow when naming species and these are governed by the International Code of Zoological Nomenclature (ICZN). Usually, the two words of the scientific name for a species are treated as a phrase in Latin and, as such, have to be grammatically correct, however, the words themselves do not have to stem solely from Latin. Most scientific names come from Latin and Greek, however they often include local languages, place names, names of people, and even sometimes anagrams of existing specific or generic names.
Fun Fact
Perhaps the most famous scientific name is Nessiteras rhombopteryx, given to the Loch Ness monster by Sir Peter Scott – actually an anagram of 'Monster hoax by Sir Peter S'.
What about British birds of prey? What are their scientific names and what do they mean?
Here we'll take a look at some of our more common raptors and explore their names. Scientific names are often logical and usefully descriptive such as Hen Harrier, Circus cyaneus. 'Circus' is taken from ancient Greek (kirkos) and means 'circle', and relates to this species' iconic circling and quartering flight. The species name 'cyaneus' is from Latin and means 'dark blue', aptly describing the dark greyish-blue of the male Hen Harrier's plumage.
For some species, the name harks back to classical literature and mythology and their relevance can take some uncovering. An example of this is Osprey, Pandion haliaetus. 'Pandion' was a mythological king of Athens, and the specific name 'haliaetus' is again from Greek, ' meaning sea-eagle ('hali' –sea, and 'aetos' – eagle). We're sure many of you will agree that the Osprey is  certainly the King of the sea, though not strictly an eagle!
Here are some other British species whose names we think are very interesting:
Common Buzzard, Buteo buteo – Comes from Latin, 'buteo' – a general word for bird of prey.  13

th

/14

th

century Old French used the word 'buisart' as a derogatory term for a type of 'hawk' that wasn't suitable for falconry.
Red Kite, Milvus milvus – This is a straightforward one, 'milvus' being Latin for Red Kite! Interestingly, this is an example of a tautonym (both generic and species words being the same).
Sparrowhawk, Accipiter nisus – Accipiter stems from Latin 'accipere' – to grasp.  The specific name 'nisus' is one that relates to Greek mythology and is interpreted as coming from Nisos, the king of Megara, and one of the sons of Pandion, who was turned into a Sparrowhawk after his daughter Scylla cut off a lock of his hair to give to her lover (and enemy of Nisos), Minos. Confusingly though, other interpretations have Nisos turning into a sea-eagle or Osprey to attack Scylla as she attempted to escape on one of Minos' ships.
Goshawk, Accipiter gentilis – 'gentilis' – Latin for gentle although it is probably interpreted from its use in Middle English as gentle meaning noble. A 'falcon-gentil' was a trained bird in falconry.
Golden Eagle, Aquila chrysaetos – 'Aquila' – Latin for eagle. The specific name also features 'eagle' but in its Greek form along with the Greek 'khrusos' meaning gold.
White-tailed Eagle, Haliaeetus albicilla – The specific name here is descriptive and comes from Latin 'albi' from 'albus' – white and 'cilla' – tail.
Kestrel, Falco tinnunculus – 'Falco' is derived from the Latin 'falx' or 'falcis' which comes from the Greek 'phalkon' which means sickle – most likely a reference to the talon or wing shapes of falcons. 'tinnunculus' comes from the Latin 'tinnulus' which means shrill.  The English name Kestrel is derived from the French 'crécerelle', which refers to the bell worn by lepers (and relates to the species' shrill calls).
Merlin, Falco columbarius – Here, the specific name is Latin 'columbarius' – 'of doves' and relates to the old English name 'pigeon hawk'. This seems odd given the small size of Merlins (<240g) since most British pigeons and doves weigh at least this and (for Woodpigeons) almost three-times this weight. Perhaps it referenced a time when Turtle Doves were more common since this species weighs 120-180g.
Hobby, Falco subbuteo – The specific name here comes from Latin, 'sub' – near to and 'buteo' – buzzard. The English name Hobby comes from Old French, 'hobé' or 'hobet'.
Peregrine, Falco peregrinus – From the Latin 'peregre' – abroad, which has been suggested to be because birds taken for falconry were acquired away from the nesting sites which were too difficult to reach.
If you spend the time looking at enough scientific names though, you will soon be able to start identifying why the species is given the name it has!