Life of a Springwatch presenter with Megan McCubbin
Here you can read more about Nature's a Hoot, and access resources, photos and extra insights from our tenth episode where we welcome special guest, Springwatch presenter, zoologist, photographer and all-round wildlife enthusiast Megan McCubbin!
Listen now to the Nature's a Hoot tenth episode Life of a Springwatch presenter. Don't forget to subscribe!
Tom and Hannah catch up on their garden ponds, bird boxes and latest wildlife encounters, including that wonderful sound of summer – the Swifts are back in Salisbury – and nesting Ospreys in Wales. Find out more about the Dyfi Osprey Project.
Matter of Fact Challenge
This month, Tom and Hannah battle it out for Most Beautiful Insect! Now, some people might go for a stunning butterfly, or perhaps a bejewelled beetle when asked for their most beautiful insect, however the diversity out there is wonderful and both of us have selected more left-field options for our contenders! So which underdog will it be!? Head over to our Instagram stories or our Twitter page to vote in our poll for your favourite, and see if Tom can take back the crown or Hannah begins a winning streak!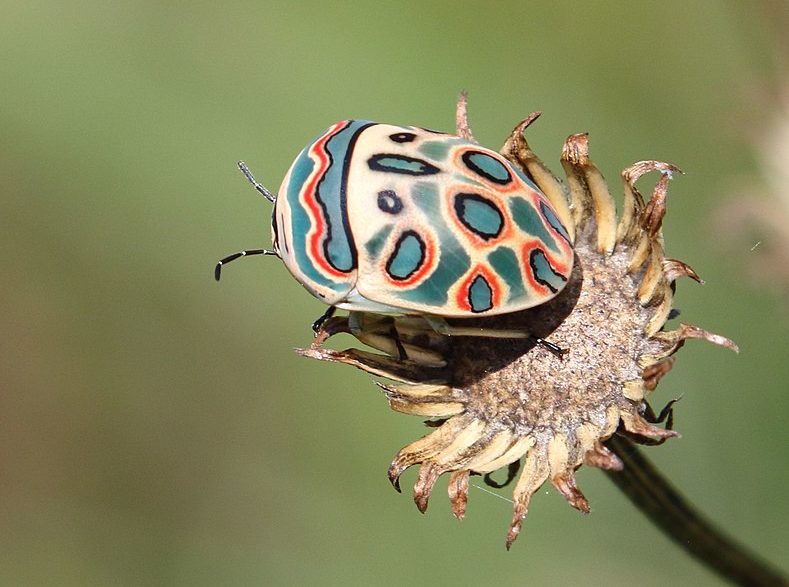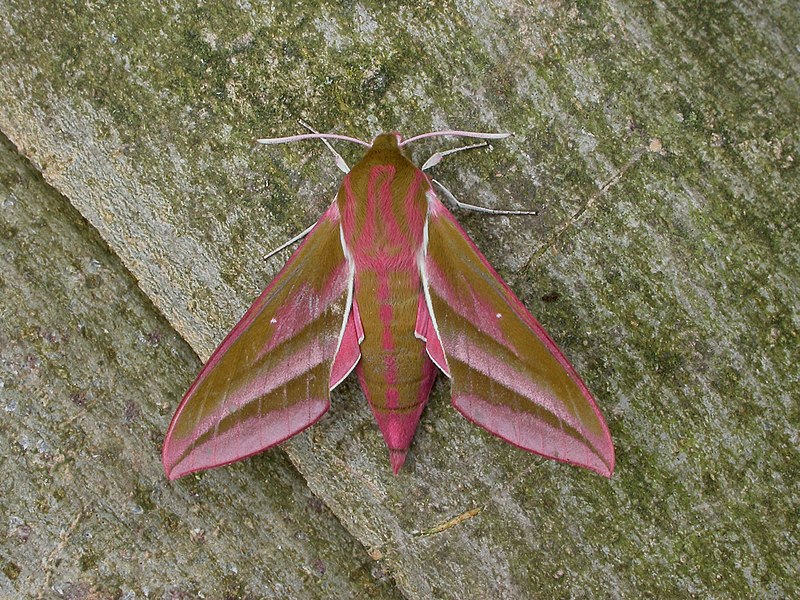 Left: Picasso Bug by Alan D Mason, right: Elephant Hawk-moth by Patrick Clement
Special Guest Megan McCubbin
We were delighted to welcome Megan McCubbin as our special guest this month, to chat about her work as a wildlife presenter – from Planet Defenders to Springwatch – how she makes the most of the nature on her local patch, and some of her incredible experiences in the natural world.
Megan tells us how her love of animals and wildlife developed from a young age, including the influence of her stepdad Chris Packham and growing up around animals at the Isle of Wight Zoo. Find out how Megan's background in drama, as well as growing up around film crews alongside Chris, helped her with her burgeoning career in presenting. We also hear what it's like to present on live TV, and how Megan is able to deal with experiencing difficult and upsetting subjects when making wildlife films about species in peril.
This is an episode not to miss, and we were even lucky enough to have an extended and fascinating chat with Megan, meaning we can bring more insights into her work in our next episode too! So make sure you tune in for part two in July. You can find out more about Megan's work and photography on her website, and follow her here on Twitter and Instagram.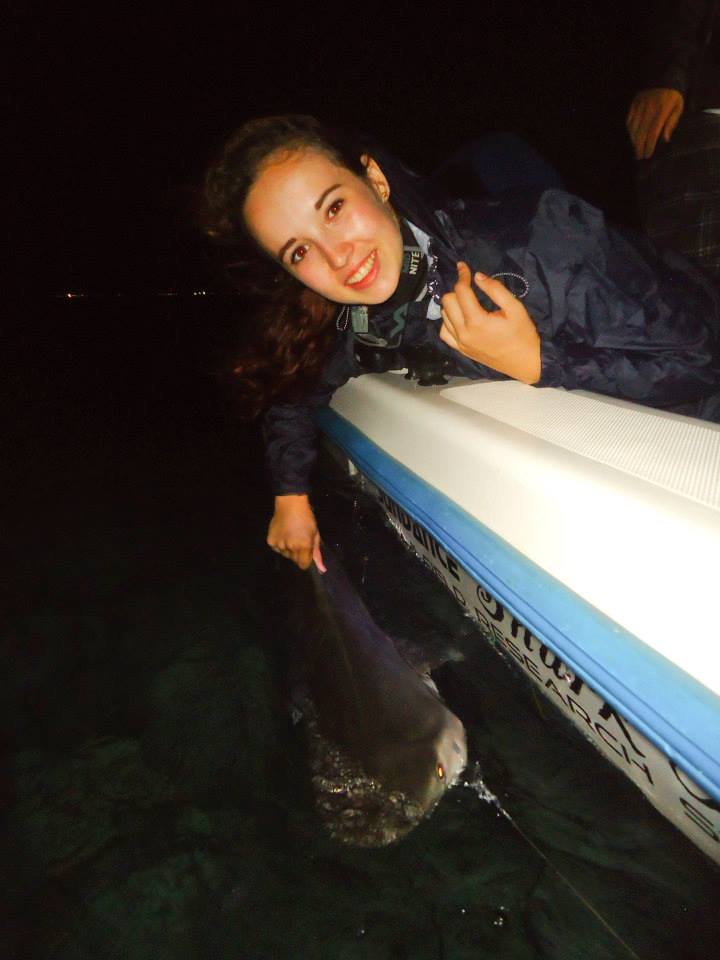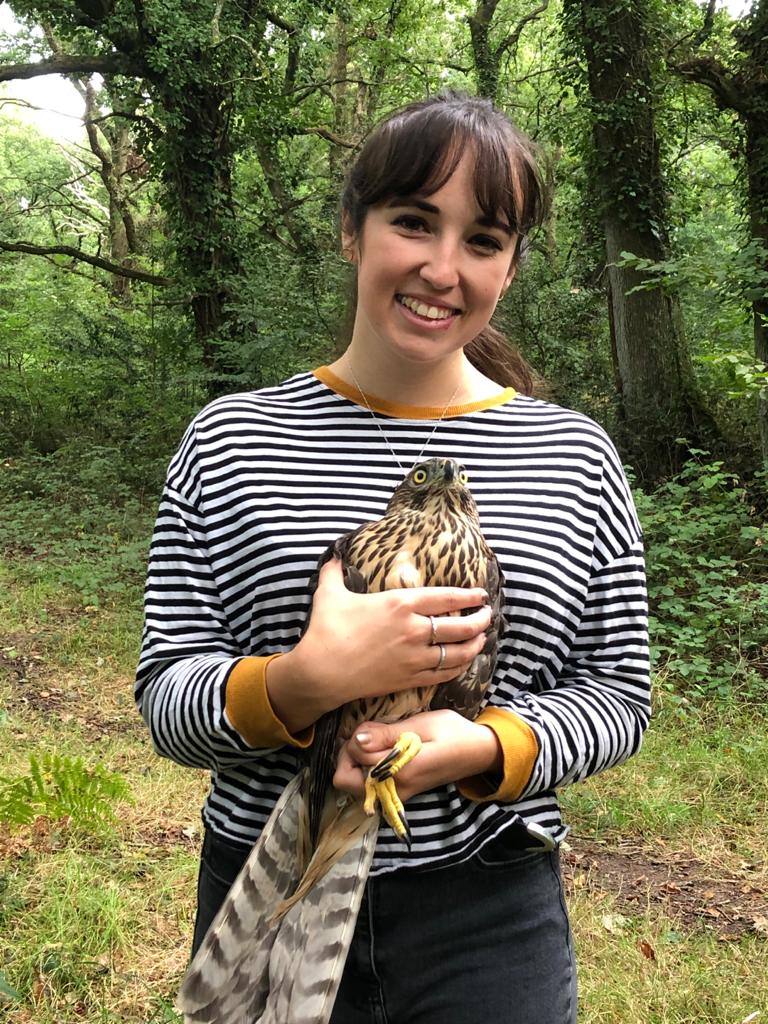 Megan with a Tiger Shark, and releasing a Goshawk in the New Forest, a bird which we rehabilitated in the National Bird of Prey Hospital™
Top Tip
Our Top Tip this month is to look out for baby birds! Each year, birds invest an incredible amount of time and energy building their nests and raising their young. At this time of year, fledglings can be slow and vulnerable so try to drive slowly on country lanes, especially where there are hedgerows where birds might be nesting. Keep dogs under control in nature reserves and grassland where there might be ground-nesting birds. Listen to hear more about how to help the birds nesting in your garden.
To find out more about our podcast, and listen to Life of a Springwatch presenter and other episodes, visit our website. Don't forget to subscribe!