My first months at the Trust
James Knight joined our team at the Trust in late May and has been busy settling in and getting to know all of our fantastic birds. In our latest blog post, we've caught up with James to find out more about how he's getting on: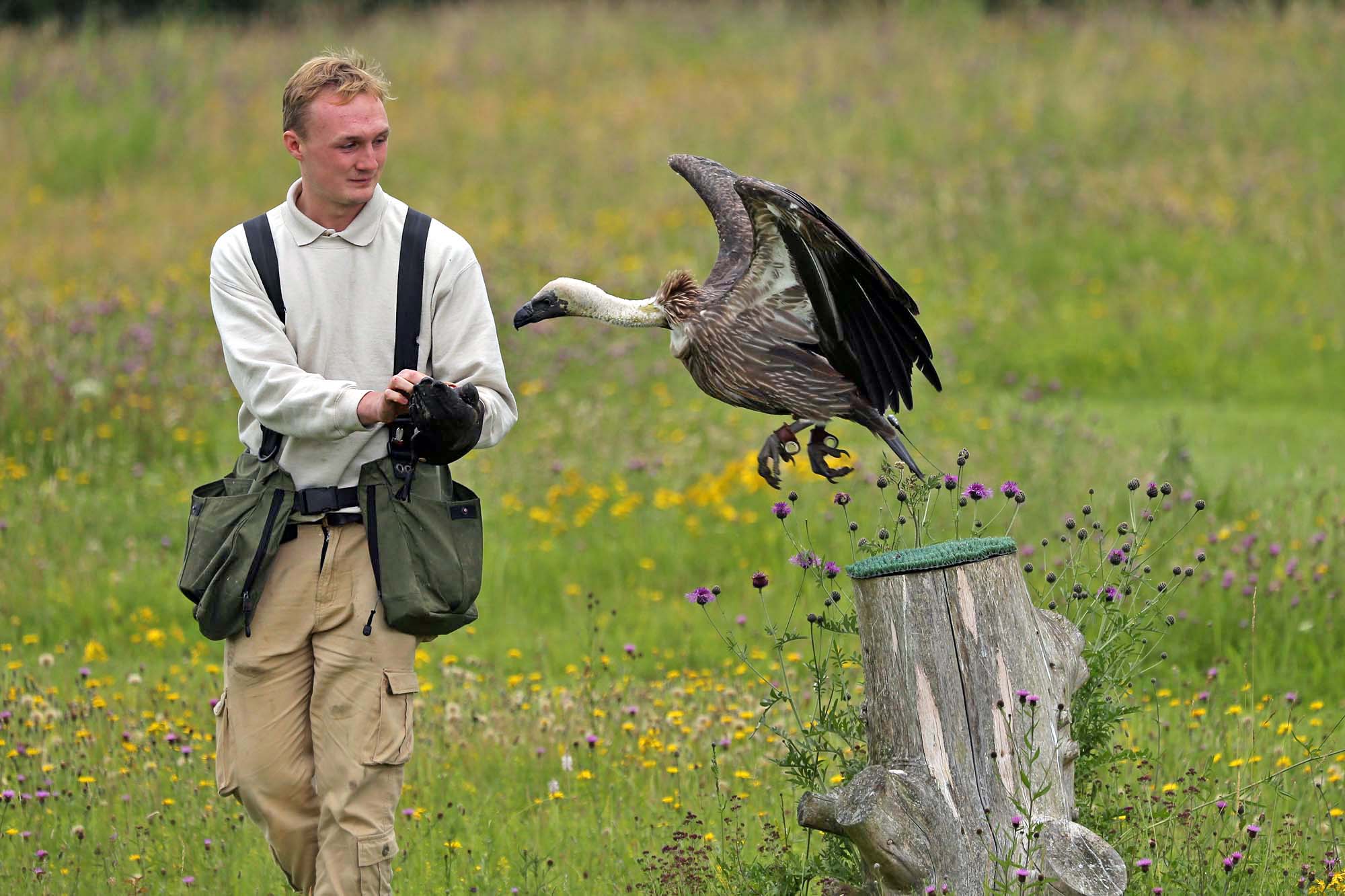 "Since joining the Hawk Conservancy Trust team, life has been an absolute roller-coaster of awesome experiences! It has been a massive task getting to know the huge team of birds and them slowly starting to get to know me, as well as getting to know the team behind the birds too. The team have been amazing at making me feel welcome and it's been fantastic to start working in such a large team (feathered and not).
Before coming to the Trust, I worked at a small collection that focused on small carnivores where I got to work with my all time favourite mammal, a species called a Coati. I worked and volunteered there for over six years but have always loved visiting the Trust. Since I first heard about the Trust, I have visited each year with my family. So now, while I am getting used to closer relationships with the birds here, I feel like I know them well already from seeing them over the years learning and flying in displays. In fact, I saw Boe the Egyptian Vulture when she was only a few weeks' old before she came to the Trust so it's wonderful to be back with her.
It's been so helpful having such a welcoming and friendly environment to ease me into a new job but also a new life away from home. I have moved to the area from a small town on the south coast, outside the larger town of Eastbourne. These first two months have been amazing and I can't wait to see what the future brings. So far, my favourite thing about working here has been seeing behind the scenes into the work making the demonstrations and events work. It's also been amazing to see and be part of the dedicated care put into each and every bird, whether it be as simple as giving them their dinner in a new and interesting way or something more exciting such as implementing a new element into a training session like asking a bird to fly to a new place or new person."
James Knight
Bird Team