Run Ryan Run!
We're excited to share that our Registrar and Bird Team member, Ryan Stephens is taking part in this year's London Marathon. Ryan is hoping to raise £6500 to support the vital work of the National Bird of Prey HospitalTM. He has never run a marathon before – so it is a big challenge!
Ryan shares his story about finding solace in running, and how your support can make a difference:
"Growing up I was never really a sporty person. I enjoyed playing a little bit of badminton and tennis, but apart from that, I was always side-lined during PE lessons. However, I used to love doing cross-country runs, and I used to be pretty good at it!
Fast-forward 20 years, long distance running is still the only sport that I really enjoy and it is a fantastic way to relieve anxiety. I started to fully commit to distance running during the first COVID-19 lockdown, as like most people, I had little else to do. I put my running shoes on and off I went!
It was at this time I set myself my first major challenge of completing a half marathon around Reg's Wildflower Meadow to fundraise just a little of the money the Trust lost. Together we raised just over £4000! I was blown away by the support and warmth from everyone, especially two of my fellow Bird Team members, Ben Cox and Ria May, who were instrumental to the success we had.
At the beginning of 2022, I found myself in quite a rut. It seemed to be a very wet and murky winter which felt never ending. I caught a nasty virus which caused quite a lot of anxiety and left me feeling pretty low. Just when I started to feel back to myself again, a place became available to participate in this year's London Marathon thanks to Investec, the Trust's official partners. I jumped at the opportunity, as I needed something to get myself back on track with a focus. The opportunity to train and raise funds for the Trust was just what I needed!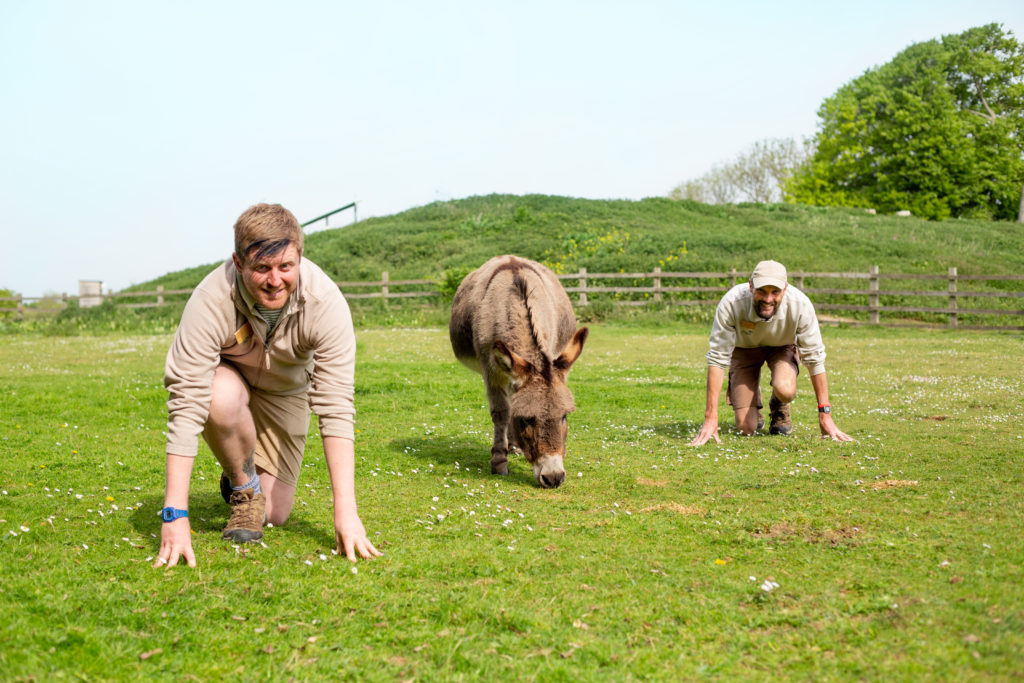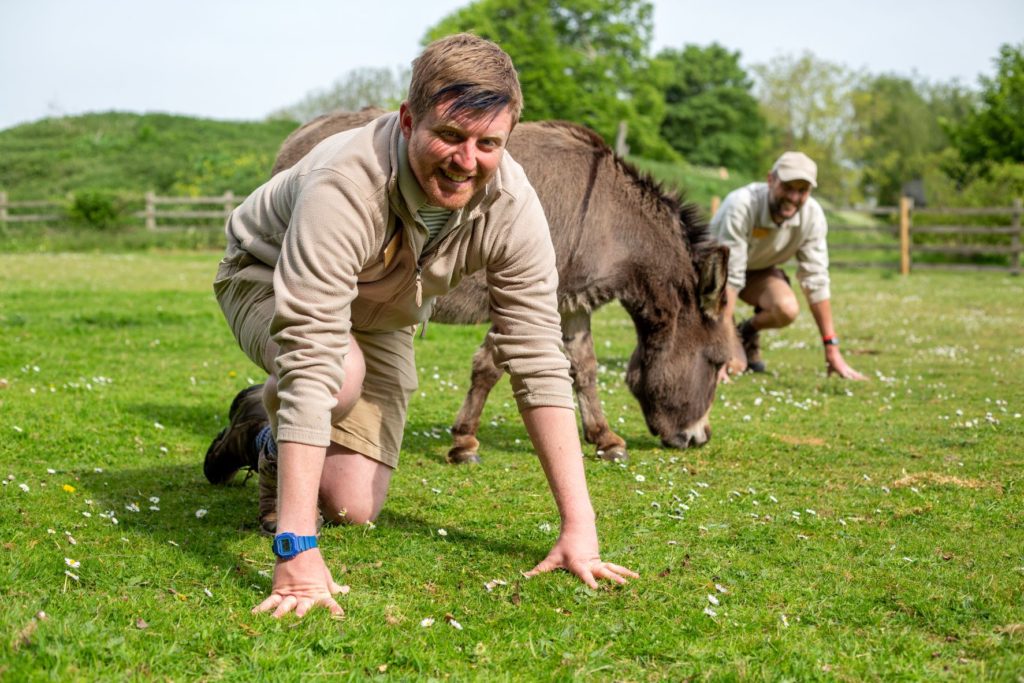 This will be the biggest challenge I have yet to undertake in my life, but under the guidance of marathon veteran and our National Bird of Prey HospitalTM Manager Cedric Robert, and the support from everyone at the Trust, I know I can do it. I hope to raise a fantastic amount for the National Bird of Prey HospitalTM – It is just the most uplifting feeling to see a young Tawny Owl come into the hospital in a sorry state and, with Cedric and his team's care, returned back into the wild fit and healthy. Having worked and lived so closely with owls over the years, it is a well-known at the Trust that the owls (as well as the donkeys) are my favourites!
Roll on October, and look out for my training progress and updates along the way! I'm hoping you can help me beat my £4000 half-marathon figure and get somewhere near the amazing £8000 that Gary Benton raised in 2016 when he ran the London Marathon! Wouldn't it be amazing if I beat him?"