Allez Cedric!
National Bird of Prey HospitalTM Manager Cedric Robert is once again lacing up his running shoes and hitting the road in his first attempt at the London Marathon to raise money for the Hawk Conservancy Trust!
Inspired by the incredible effort and support of Bird Team member and Registrar Ryan Stephens, who ran the London Marathon last year and raised nearly £12,000 for the National Bird of Prey HospitalTM, Cedric wanted to do his part to support the Trust.
This time around, Cedric has chosen to raise funds to support the work of our UK Conservation Biologist Matt Stephens, and his hard work on our Raptor Nest Box Project!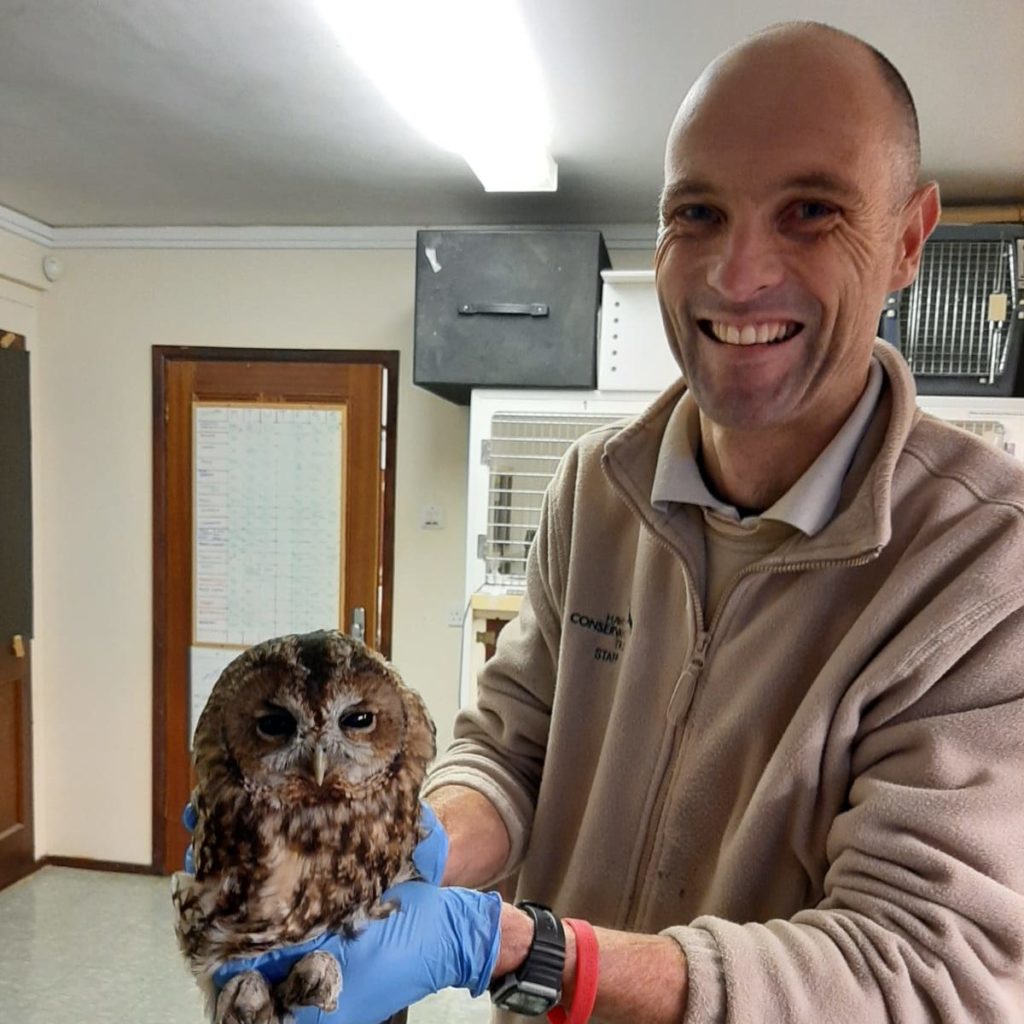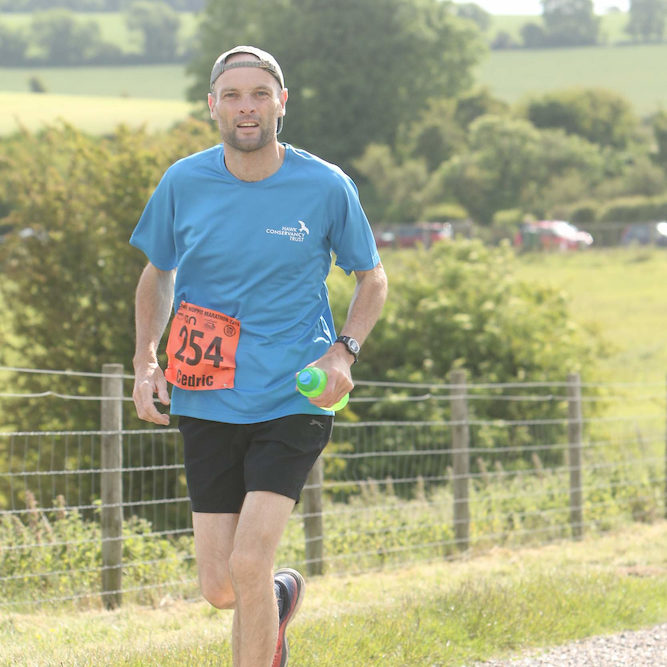 Speaking on his marathon bid, Cedric said:
"Ryan did such an amazing job of running his first ever marathon last year, and raising so much money for the National Bird of Prey HospitalTM at the same time, the area of the Hawk Conservancy Trust that I manage! It's now only fair I put my running shoes back on and do my part to help another team member at the Trust with the area they look after.  A bit like the relay baton, I suppose!
I am so excited to be taking part in the 2023 London Marathon in April, raising funds for our incredible Raptor Nest Box Project. This project is very close to my heart. Matt (Dr Matt Stevens, UK Conservation Biologist) and I work closely together when wild birds of prey come into our National Bird of Prey HospitalTM. The condition of these sick, orphaned or injured birds can give us an indication of what life is like for wild birds around the country. By understanding how these birds end up coming into our care, we can find out how we can help to conserve them.
I want to run this marathon to help Matt to continue the conservation work of UK species of birds of prey such as Barn Owls, Tawny Owls, Little Owls and Kestrels. This is a project that is really special to me because I treat and work with many of these wild species when they are brought to the hospital. It is especially important for Kestrels and Tawny Owls, who's UK Conservation status' are both Amber. I am hoping to raise enough money to fund new equipment for Matt, who spends most of his time out in the field installing, repairing and monitoring over 1000 nest boxes – his dedication is truly inspiring. This equipment will help us learn more about the lives of these birds in the wild, and what we can do to help them.
Each time we successfully rehabilitate and release a bird back into the wild after treatment in our Hospital, I wonder whether they'll end up using one of our nest boxes to build a family. Wouldn't that just be incredible?"
Cedric is a seasoned marathon runner, with multiple marathons under his belt. He actually prefers off-road marathons running through the countryside, and has only ever taken part in one road marathon in the past. His fastest time ever for a marathon in the countryside was an outstanding 3 hours and 52 minutes – imagine how fast he might be on London's tarmacked streets!