A tribute to Marion
It is with great sadness that we share the news that our former Chairman, Marion Paviour has died.
Marion was Chairman of the Board of Directors since the inception of the Trust in 2002, until she stepped down from this position in 2017. Marion's vision for the Trust from its outset was to create a world leader in bird of prey conservation, and she worked tirelessly to achieve that. Under her guidance the Trust transformed into a highly-regarded conservation charity with international impact, and a visitor attraction that has gone from strength to strength.
Ashley Smith, Life President and Founder of the Hawk Conservancy Trust, reflected back on Marion's life, and her dedication towards the success of the Trust:
'Born in the 1930's, Marion was the youngest of 3 sisters by 16 years. As a child, she lived through the war years which helped shape her determined spirit and a will to live life to the full.
When she was twenty-five, she met Andrew, her husband. Marion became an officer's wife and threw herself into all that this entailed, and Andrew for his part encouraged her lifelong interest and involvement in the law. In 1976, they settled in Hampshire. This was when I first met Marion, when she became a friend of my family and helped us with the work of the Hawk Conservancy.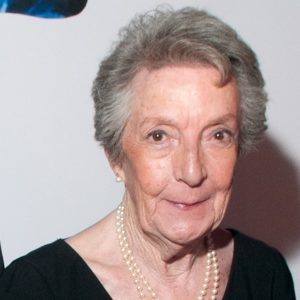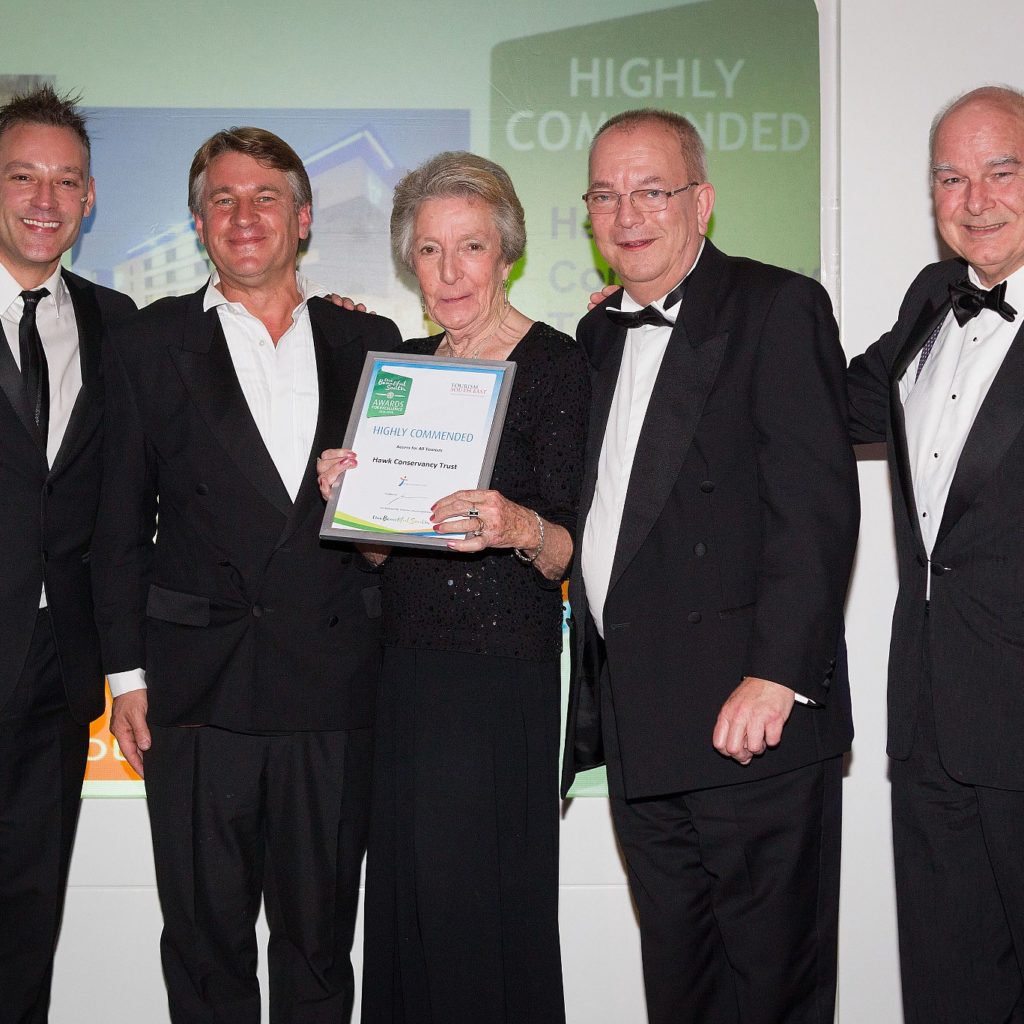 My father's last request to Marion was to keep an eye on his family, and she stayed true to that promise and was by my side as a wise counsel for many years. She always thought big, and wanted the Conservancy to grow into an international conservation organisation and was the driving force in helping us achieve my father's ambition for 'The Hawks', as she affectionately called us, establishing it as a charitable Trust and becoming its first Chairman. As with all her passions Marion was determined and would fiercely fight for what she thought was right.
She was never shy to express her views but would always listen to others even if she did not agree. I know from speaking with her if she said, "My Dear Boy," we were going to have a battle and if she followed it by saying "With the greatest of respect" I knew I had lost.
She could also be very fiery and was not afraid to deploy it for effect, for which she had a reputation. On one occasion, after I had been in discussion with the County Council for nearly two years about having new tourist board signs erected, eventually I said if things didn't progress, I would have to pass it onto our Chairman. When he asked who that was, I informed him it was Mrs Marion Paviour. His reply was "Thursday, I will have the signs up by Thursday ".
Marion was one of a kind; an independent lady who was so proud of her family and all they achieved, and fiercely protective of those she cared for.'
Marion was a champion of young people, rooting for them, offering support and providing opportunities. It is from this legacy that the Marion Paviour Award was created in 2018. This conservation and research award aims to further the conservation of birds of prey and it is intended to support early-career researchers working towards this goal – something that was always been very important to Marion. Previously this fund has been awarded for research of energy use by Striated Caracaras, to study King Vulture populations, research Kestrel diets in the UK, Barn Owl benefits to viticulture in Napa Valley, and most recently the study of Martial Eagles in Malawi.
Marion touched so many people's lives, making lasting impressions, and inspiring so many. We will miss her.