WIN a day with the Bird Team!
WIN a day with the Bird Team at the Hawk Conservancy Trust!
Enter our fundraising raffle to win this money-can't-buy experience to be an extra member of our Bird Team for the day!
You and a friend will join us for a full day when we will invite you behind-the-scenes to areas not normally open to the public. You will have an opportunity to help with the day-to-day care of our birds, including handling, flying and enrichment sessions. Plus there'll be a chance to work with a variety of species that call the Hawk Conservancy Trust home, whilst learning more about the techniques we use to train our birds.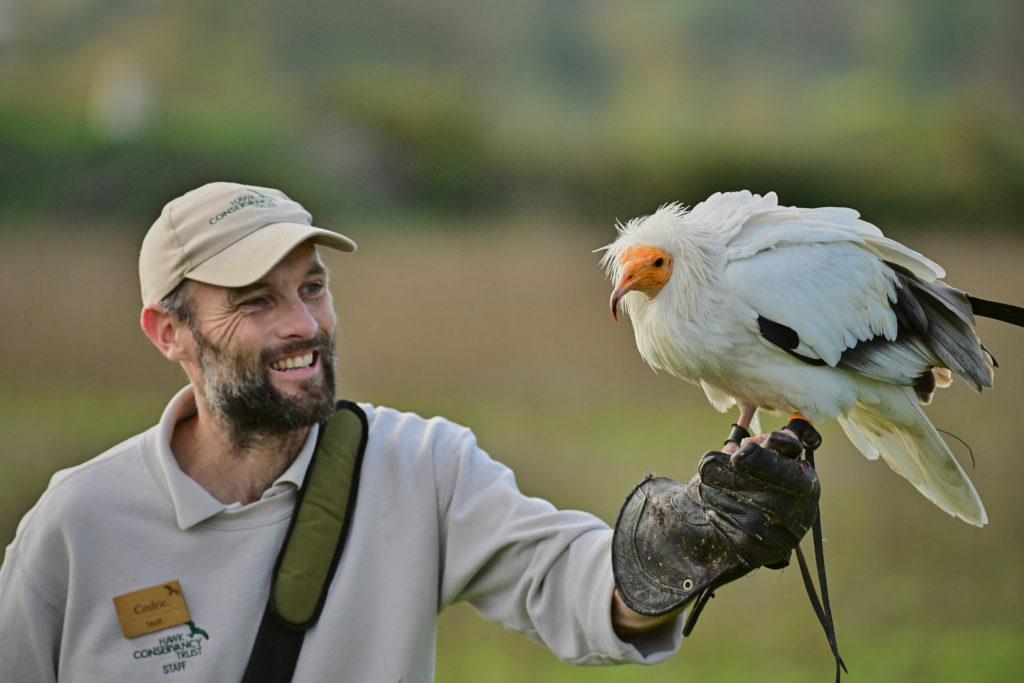 On this special day, there will also be an opportunity for you to be involved in one of our three world-class flying displays!
During the day, we'll also give you an insight into some of the techniques we use to create the flying displays that we are best-known for. With an expert at your fingertips, this will be the perfect time for you to ask everything you wish to know about working with our impressive birds and the Trust.
Please note that the exact activities included in this special experience may vary from those advertised and will be dependent on the time of year booked.
Raffle will close at midnight on 31 December 2023, and be drawn on Monday 1 January 2024 and notified within the week.