Jenny Abery has joined the Hawk Conservancy Trust's Education team as our brand new Principal Educator! We are delighted to have Jenny on board. She joined us at the beginning of May and has already been getting busy working with our Bird Team on our educational visits! Read more from Jenny:
'Thank you for the warm welcome to the Hawk Conservancy Trust, I am thrilled to be a part of the team and am very excited to get stuck into the new role.
Since graduating from the University of Southampton in 2016, I have had many different roles, including working in other collections, outdoor education in the New Forest National Park, Ecology, and managing nature reserves. My passion has always been in conservation education, reconnecting people with the natural world and raising awareness of the threats which many species face.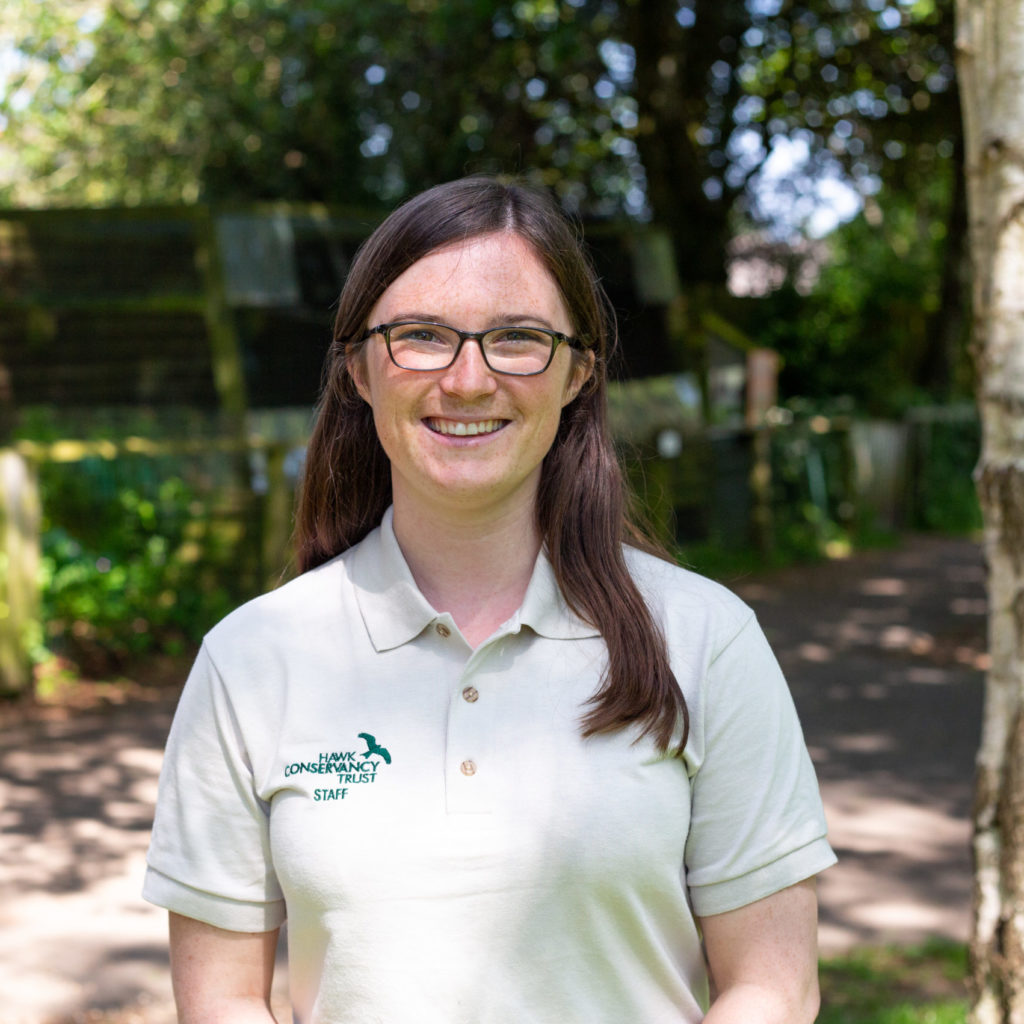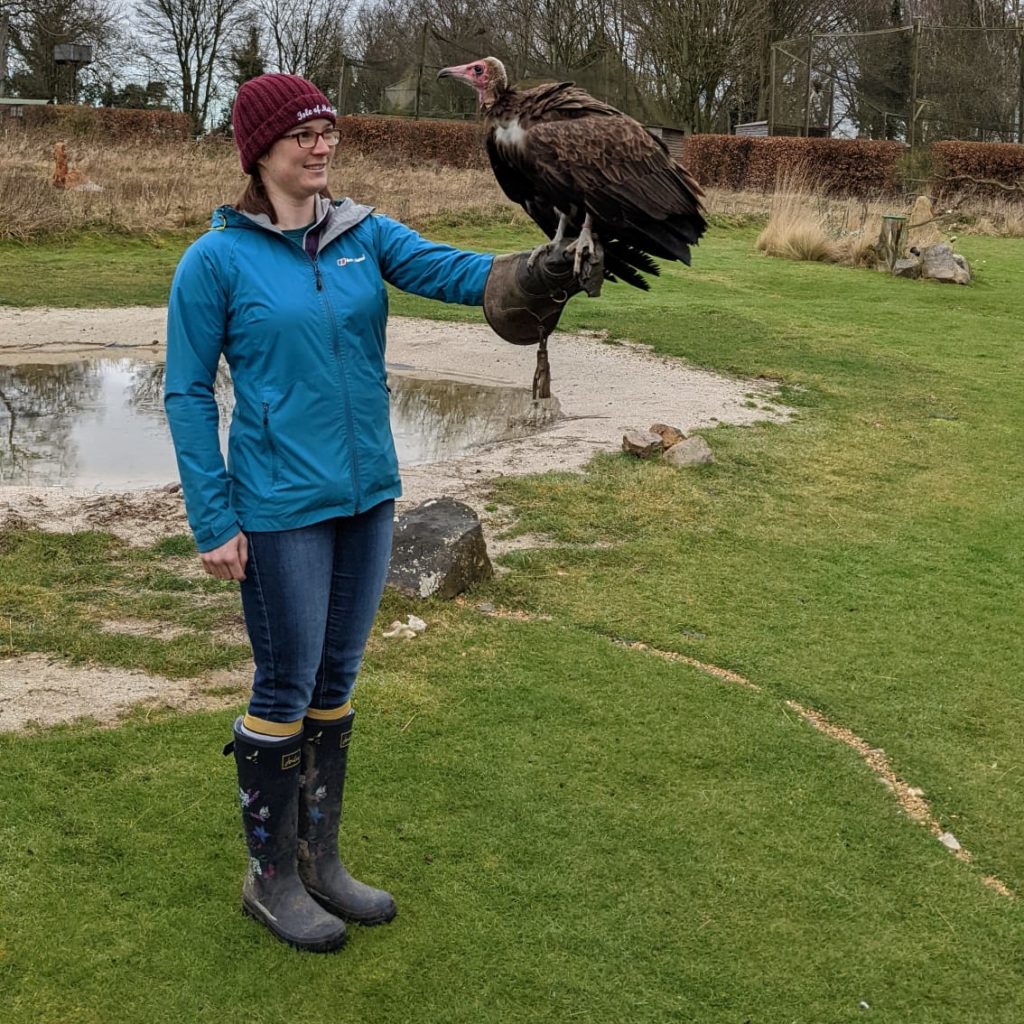 I have been coming to the Trust since I was a child and have long admired the conservation work and mission. A group of birds which really drew me here is our amazing vultures, and the vital conservation and education work the Trust undertakes to preserve these important species. Changing people's perceptions of these beautiful birds which have often been villainised in the past and raising awareness of their plight is a challenge I have always enjoyed. It is a prime example of just how important conservation education is in the long-term protection of species and their habitats.
I first became passionate about the natural world through sharks, another misunderstood and often feared species. I clearly have an affinity for the misunderstood and underappreciated of the natural world, but those that clearly need all the attention and protection we can give. The work the Trust already does to promote these wonderful animals is inspiring, and certainly piqued my excitement to come and work somewhere which embodies my values and passion for wildlife.
My role will encompass everything involving education delivery. Conservation education is embedded in everything we deliver here at the Trust and is vital to our national and international conservation efforts. In my first month, my focus has mainly been on the school visits, upcoming events and compiling new Super Top Trump cards for our Top Trumps Trail, but my long-term aim will also be to develop a long-term education strategy for the Trust. Through my role I hope to continue the fantastic work of the Trust to raise the profile and awareness of the amazing birds we work with.'