Owl Awareness Day 2023
Friday 4 August 2023 is International Owl Awareness Day, and here at the Hawk Conservancy Trust we think owls are a hoot! Everyday we celebrate the wonderful world of owls – come along and find out more our work with these mystical creatures, how you can experience the magic of owls for yourself, and what we're doing to help conserve them.
Woodland Owls Display
If you've ever wanted to get close to owls, our Woodland Owls display is your chance! Witness an array of beautiful owls skim silently over your head and discover more about these beautiful creatures in this intimate demonstration. See our owls display their unique hunting and flying skills as they glide around the Silver Birch trees in our peaceful Woodland Arena, landing closer than you might expect! This enchanting display features a variety of owl species, including the Barn Owl, Great Grey Owl, Eurasian Eagle Owl, Tawny Owl, and more!
Book your next visit to see this immersive display.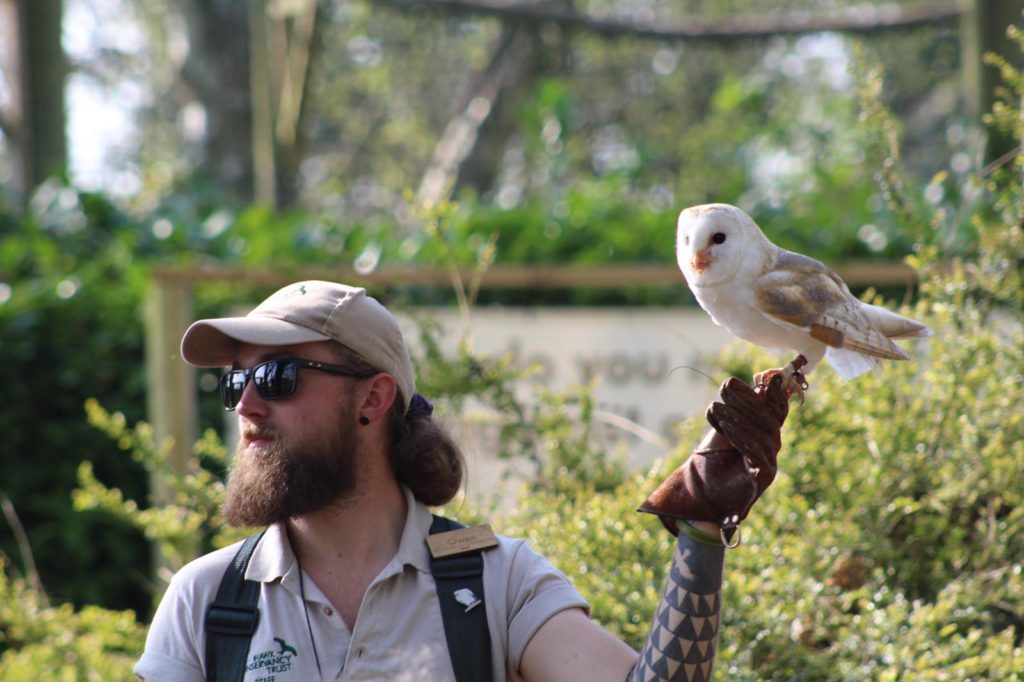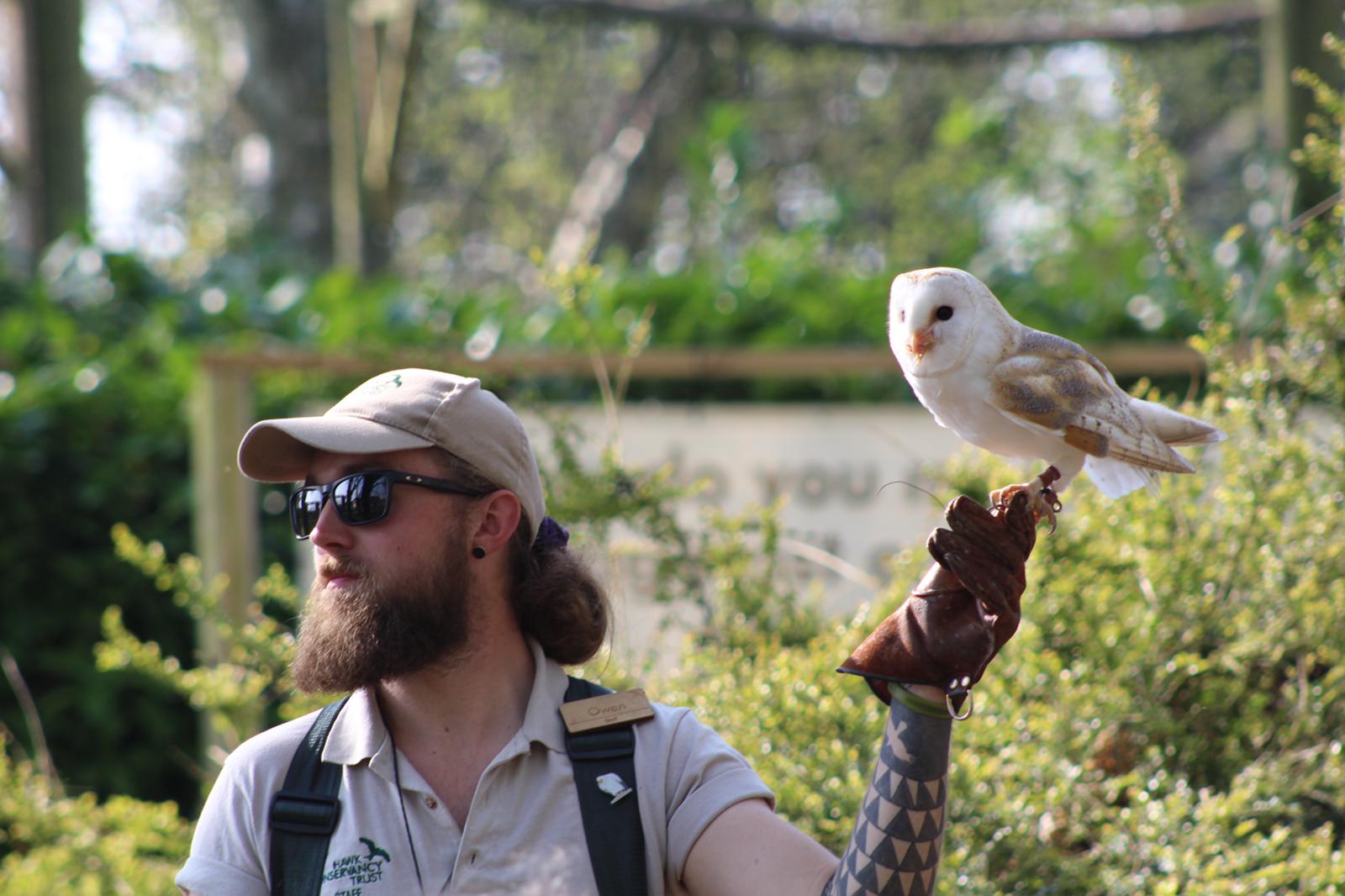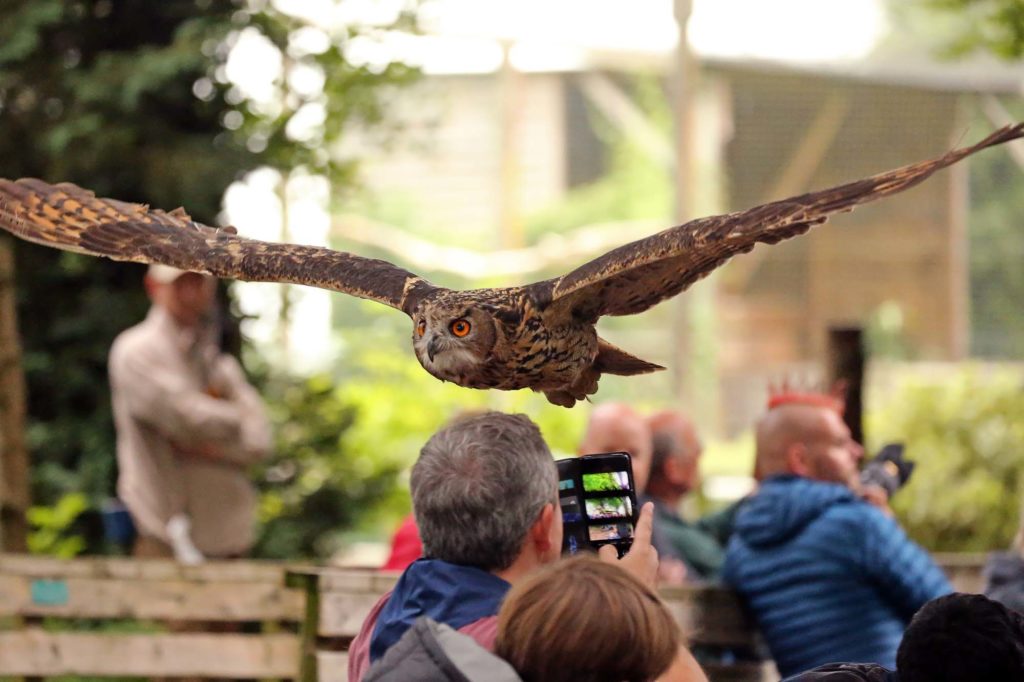 Raptor Nest Box Programme
Here at the Trust we care about the conservation of native owls. So much so that we have an on-going project called the Raptor Nest Box Project, which aims to maximise the population potential of four UK bird species, three of which being lovely owls (Barn Owl, Little Owl and Tawny Owl)!
Since the mid-20th century, Kestrel and owl habitats continue to be limited due to human disturbance, resulting in a decline in populations. By building nest boxes for these species, it gives these birds a fighting chance to improve their numbers and, in turn, also allows us to monitor and record them.
Find out more about our conservation actions here.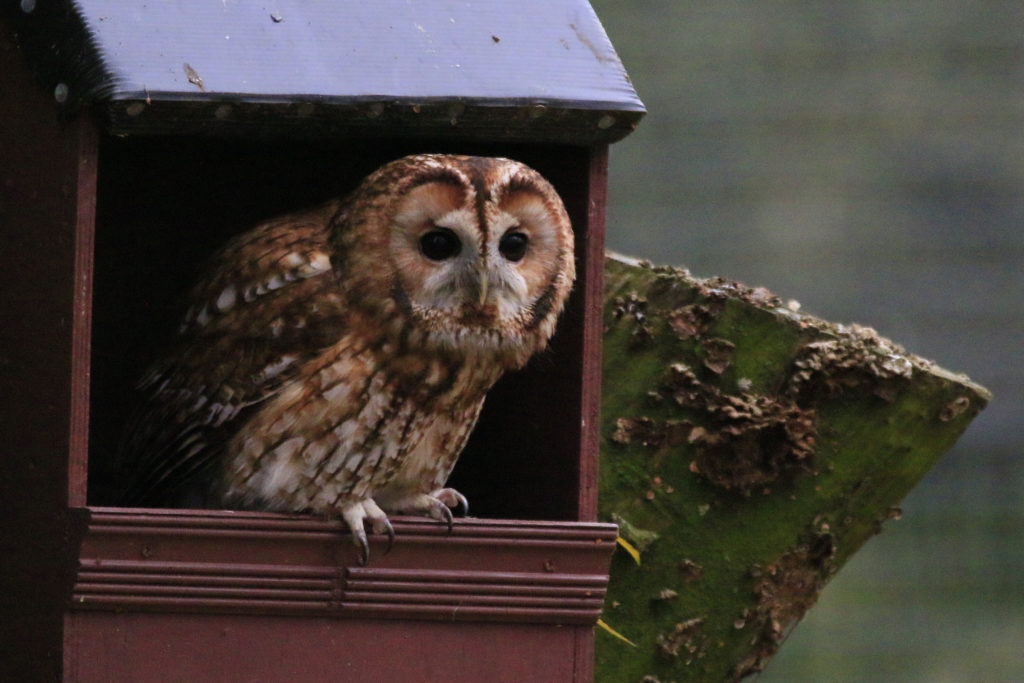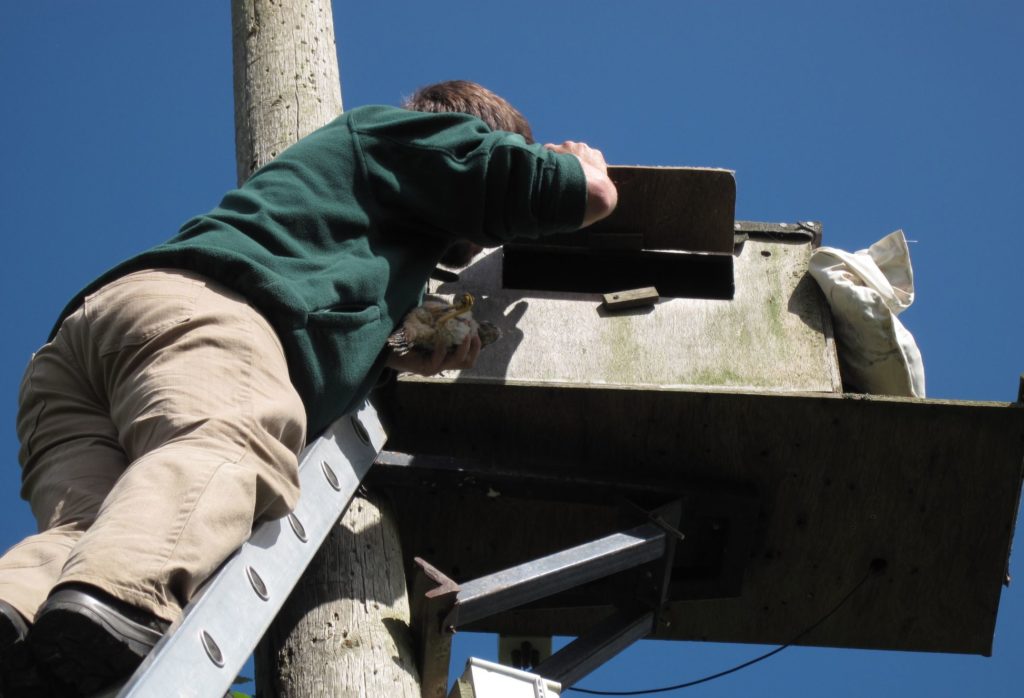 Owl Experiences
Our Owl Experiences give all owl lovers the memorable opportunity to get close to and fly some of our fascinating owls. On this special experience, our Bird Team will share fascinating insights into some of the amazing owl species we have at the Hawk Conservancy Trust, and the work we do to help conserve them.
Your session will include meeting and flying a range of owl species, from some of smallest to the largest. The exact species you meet and fly on your experience session will vary but may include a Barn Owl, Tawny Owl, Long-eared Owl or eagle-owls. There may also be the opportunity to work with young birds in training.
We also offer a Children's Owl Experience, where 6-11 year olds can join in the fun! This fun-packed session involves learning how to identify British owls by sight and from their calls, dissecting a wild owl pellet to try and identify what the owl has eaten, and the chance to hold and fly several species owl from Britain and around the world.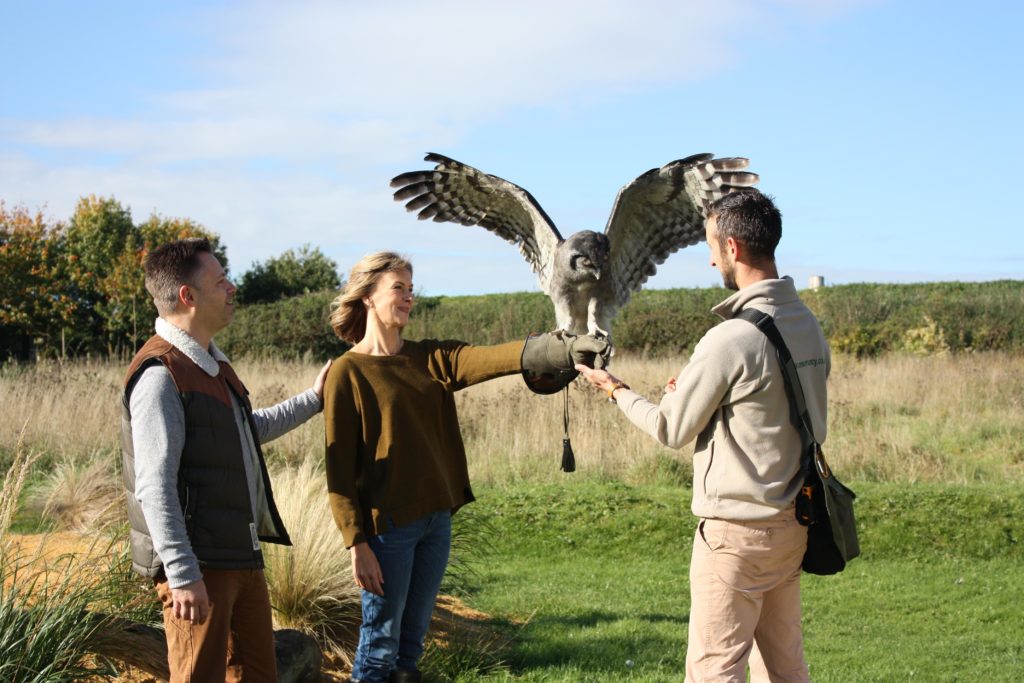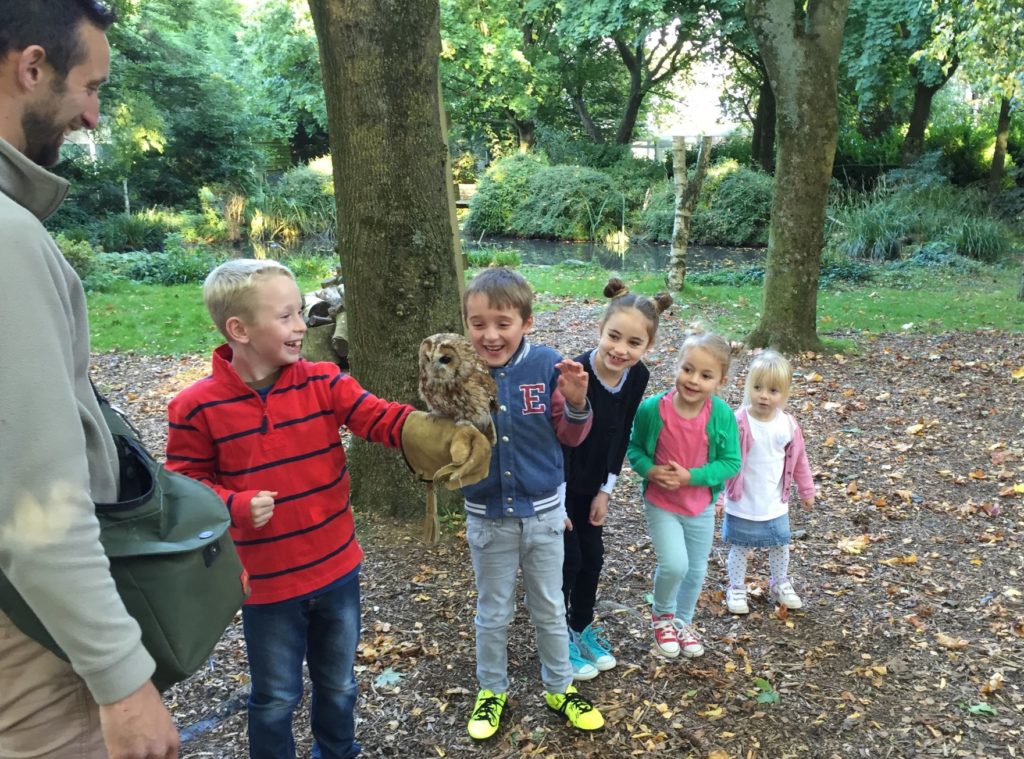 Owl Events
Seeing our birds fly in the evening and at night-time is a truly magical experience. Our owls often feature in these events, taking to the wing against a sunset sky and skimming over heads under the cover of darkness. Our popular Evening Owls events give you a glimpse into the world of owls as they show off their flying skills under a moonlit sky. Our spook-tacular Halloween event, Owl-O-Ween, combines ghostly story-telling with our owls flying for a ghoulishly good display!
As the festive season arrives and the Trust grounds transform into a winter wonderland, you can see our owls flying with Christmas cheer at our Evening Owls at Christmas event. Not your average carolling concert, our Christmas Carols and Owls event will enchant you with a live choir and band performing carols as our owls weave through the woodland around you. Father Christmas, Evergreen the mischievous Elf, and their team of magical owls will also be making a stop at the Trust to give all the good boys and girls their presents during Father Christmas' Flying Visit.
Our owls will also be making a return to welcome in the new year at Winter Woodland Lights in January 2024 – more news on this to come!