Great news from Changa Manga!
We're thrilled to share the news of three healthy Asian White-backed Vulture chicks, a Critically Endangered species, hatched at Changa Manga! This conservation breeding centre is run by our partners WWF-Pakistan, and is a key element of our Pakistan Vulture Restoration Project, which also includes a Vulture Safe Zone to protect wild vultures.
The breeding centre at Changa Manga holds a captive population of Critically Endangered Asian White-backed Vultures, and is the only facility of its kind in Pakistan. The ultimate aim of the centre is that these birds will eventually be released into the wild, once the area is safe. We now have 32 birds at Changa Manga, including the three chicks that have hatched this year!
In order to make the ecosystem safe for vultures, this runs alongside Vulture Safe Zones (VSZ) in south Asia. Our Pakistan Vulture Restoration Project is working towards conserving and restoring populations of vultures in Asia, which have suffered significant declines. In the late 1990s vulture populations in Asia took a huge crash, many species are now Critically Endangered. This was due to a veterinary drug called diclofenac that is highly toxic to vultures if they feed on the carcasses of cattle that have been treated with it. The established Vulture Safe Zone helps to protect breeding populations of wild vultures, where we monitor drug availability, work with local livestock owners to reduce the use of harmful drugs, and research wild vulture populations. These areas protect wild breeding populations of White-backed Vultures, Long-billed Vultures, Red-headed Vultures and Egyptian Vultures.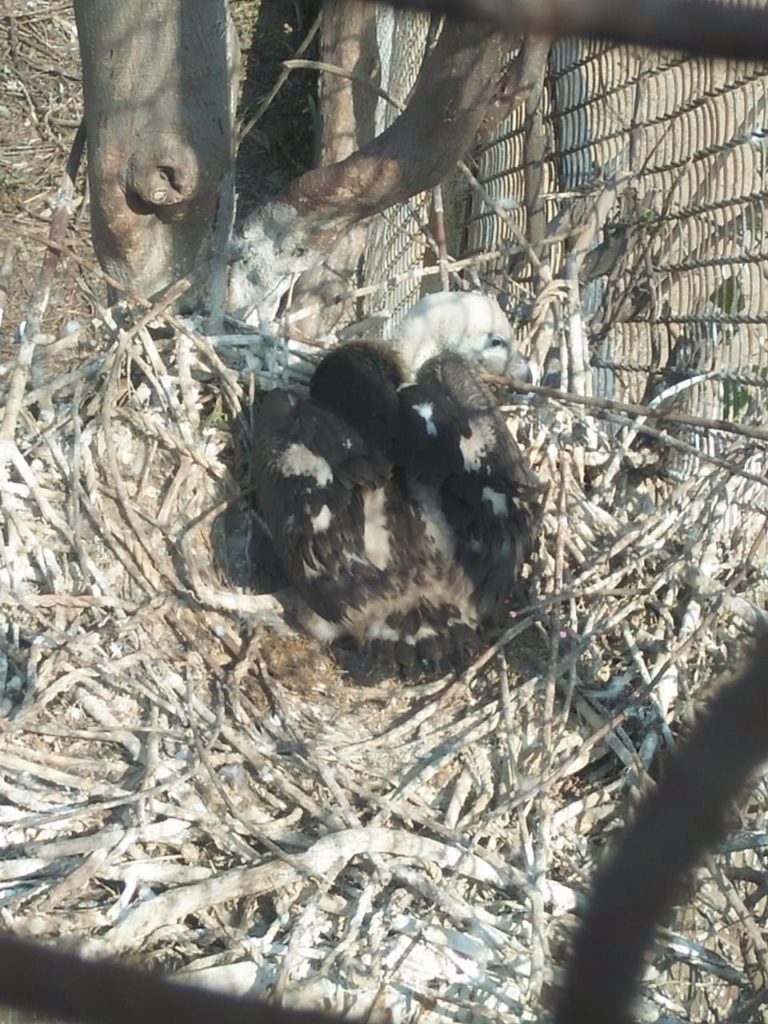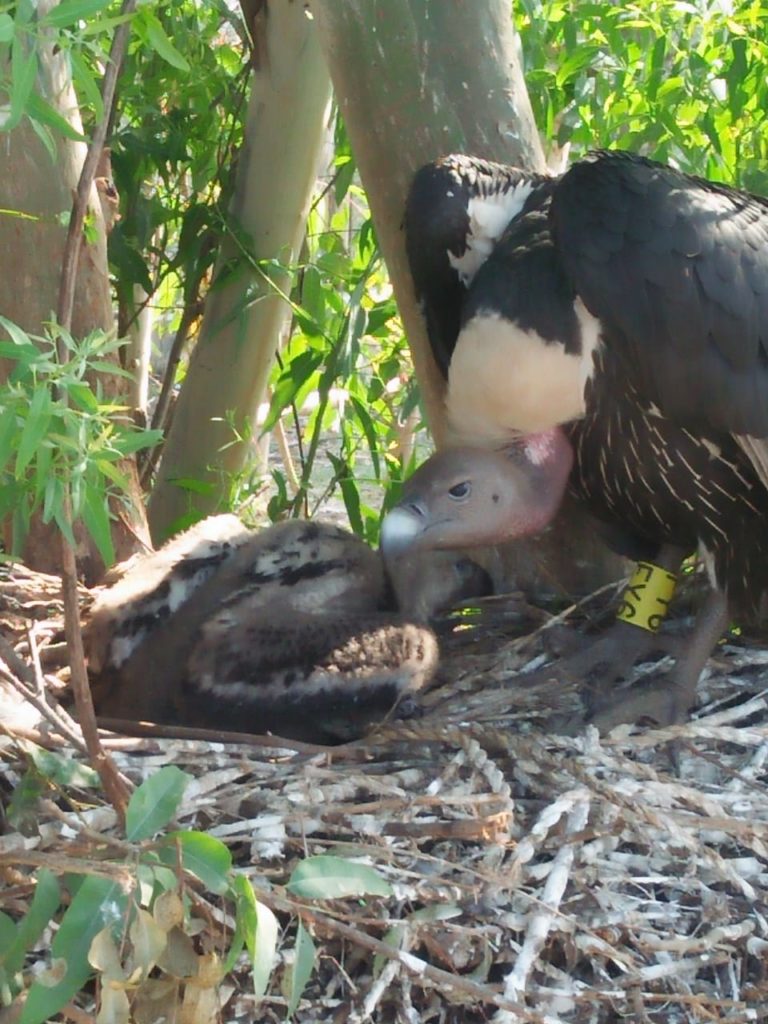 We helped set up the first VSZ in Pakistan in Sindh Province and we are now in the process of establishing a second VSZ in northern Pakistan in Azad Jammu and Kashmir (AJ&K). Diclofenac is still used in AJ&K and White-backed and Egyptian Vultures are breeding there. Additionally, another cattle drug called nimesulide was recently discovered to pose a deadly threat to Asia's vultures, so this work is imperative. However there are safe alternatives, such as meloxicam; a second vulture-safe drug, tolfenamic acid, was recently identified for use to treat cattle, in addition to existing safe drug meloxicam. This is hugely significant because it increases options for vets and livestock owners, with no threat to vultures.
Conservation breeding centres are one of the major initiatives introduced to protect and breed remaining populations, followed by the development of Vulture Safe Zones for areas in the wild. We're part of Saving Asia's Vultures from Extinction – SAVE, an association formed by conservation organisations, governments and other organisations globally to help address the problem Asian Vultures are facing.