Top Trumps has landed
Calling all kids and Top Trumps fans – it is with eager anticipation that we announce a brand new set of Hawk Conservancy Trust Top Trumps! Buy your pack from our website.
Pack contains 30 cards of different birds of prey, including eagles, owls, hawks, vultures and falcons. Play against friends and family and collect cards by selecting the highest ratings on your cards, and learn some fascinating facts about birds of prey at the same time.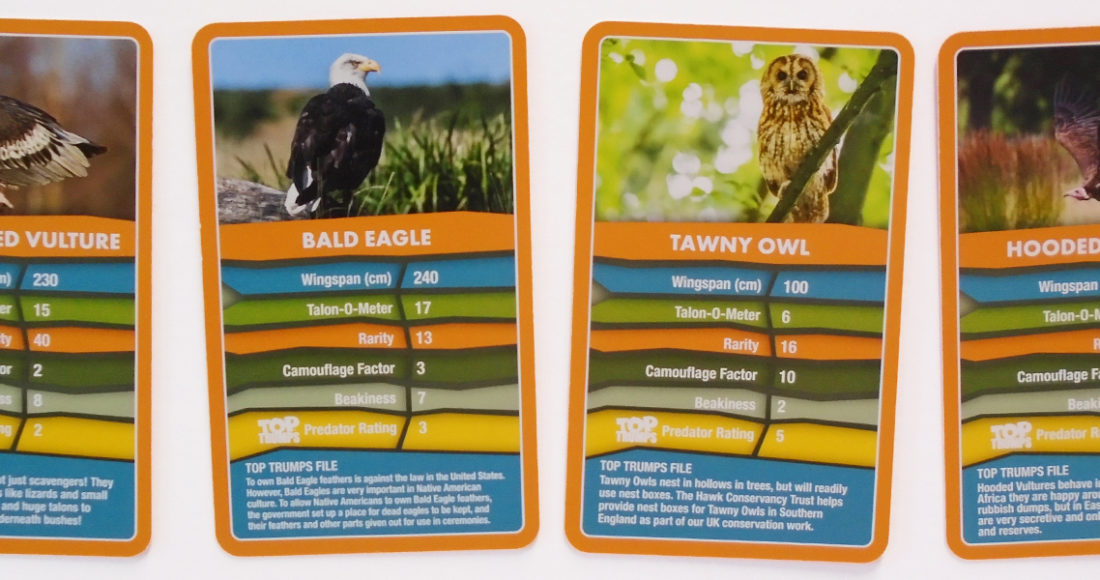 Activity Trail
In addition to the packs of cards, we have a fabulous new Top Trumps children's activity trail  where children will be given a special (free) Super Top Trumps card that doesn't feature in the pack to play with as part of the trail. There are 10 giant cards hidden around our grounds for you to discover. It's free to take part in as part of your day, simply collect your activity sheet on arrival.